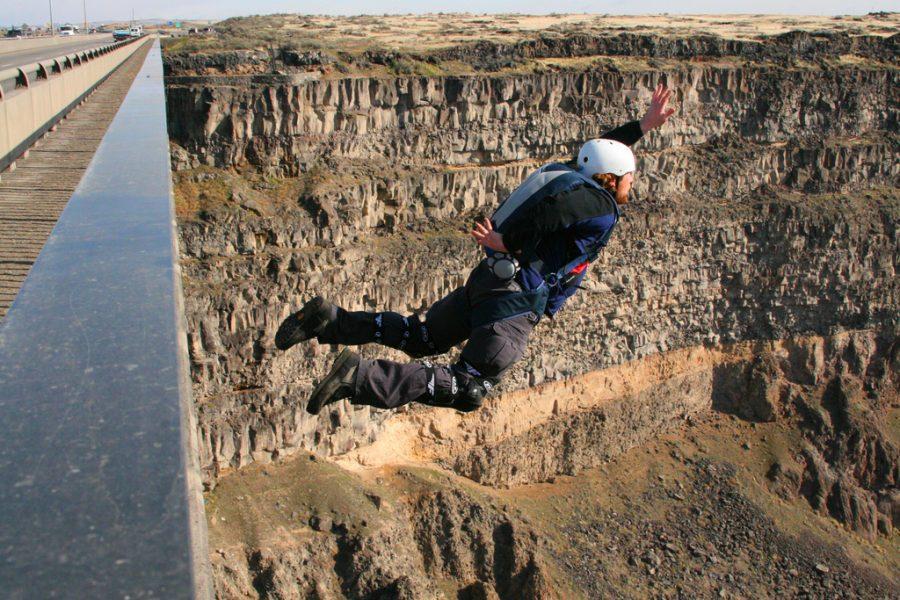 Professional skier and base jumper, JT Holmes shared with his hometown  of Woodward Tahoe, Ca.on Tuesday, that "Skydiving, base jumping, speed riding, these are all highly progressive extremely fun things to do that all have a huge element of consequence," according to 2News, "Pro-Skier, Base Jumper Shares Safety Message."
Holmes became a pro-skier at age 17 and has now founded a non-profit,High Fives Foundation. dedicated to spreading safety awareness.
Holmes knows first-hand many accidents can be prevented. "Unfortunately we still see elite snowboarders in marquee videos not wearing helmets and that's just silly."
He shares that now he wears a helmet topped off with his Go- Pro camera, and that that is what cool should look like.
To keep up with Holmes and follow him on Facebook, click here.
To see Holmes in action, watch the video below.