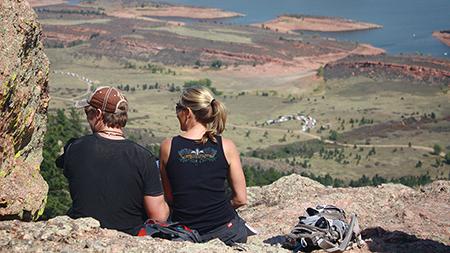 Kevin Johansen
In modern-day America, it seems that American's are choosing the couch over the hiking trails more and more often.
In hope of getting more people out of the house and into the woods, parks across the nation are starting to offer classes on how to bring you furry friends with you on a family day hike. Zack Urness of the Statesman Journal highlighted one park that is offering classes.
"Tidbits will include where to find the best pet-friendly trails at Oregon State Parks, along with explaining the occasional challenges of bringing a pet into the forest."
Many people take their animals hiking with them. There is just one key to making sure you're being proper.
"The class will feature park rangers offering tips and explaining etiquette during a hike designed to prepare people for getting out with their best friend."
Urness suggests you prepare for the adventure as well.
"Those interested should bring water, snacks and protection from the sun, along with layered clothing and sturdy hiking shoes."
For more information on what classes like this offer, click here.