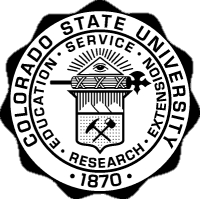 Data released by the Associated Students of CSU Tuition Taskforce suggests that students would prefer to see a compromise for next year's budget that would raise tuition and faculty salaries at a lower rate then what is currently proposed by CSU President Tony Frank.
As of now, the budget for the next fiscal year would raise tuition by 9 percent and also raise staff salaries by 3 percent. 48.95 percent of students polled in the ASCSU's Student Voice Survey said they would prefer these rates to be lowered. This result came as a surprise to many on ASCSU's Tuition Taskforce who thought students would have preferred to see no salary increase and only minimal tuition increases.
"A lot of people had the assumption that students were very dead-set against any salary increase if it meant tuition increased," said Lindon Belshe, Tuition Task Force member.
Belshe said that the Tuition Task Force was glad that most students were in favor of a compromise.
From 2009 to 2011, there was a salary freeze for CSU faculty and staff. The freeze only stopped this year after staff received a one-time, 3 percent bonus.
Although Belshe said he and the Tuition Task Force encourage salary increases, he said they also have to be wary of tuition increases.
"We are sympathetic to the freezes that have happened to the faculty and staff in the past, but tuition has also increased at a rate of over 13 percent per year for the past decade … Maybe next year is an isolated case where we need to look at freezing salary again so that we can give students some relief," Belshe said.
The tasks force sent 5,000 emails to random CSU students to collect the data. 1,000 went to graduate students and the other 4,000 went to undergraduates. Roughly 8 percent responded to the survey.
Belshe said an 8 percent yield is perfectly standard for a Student Voice Survey, with the exception of topics such as RamRide and the on-campus stadium.
Multiple questions were asked on the survey ranging from questions on the affordability of CSU, whether students were aware of the three-year freeze of staff salary increases and what they thought their quality of education was.
Overall, Belshe said that the questions asked made the survey as unbiased as possible.
"We wanted very unbiased data and I think we got it," Belshe said.
Collegian Writer Skyler Leonard can be reached at news@collegian.com.