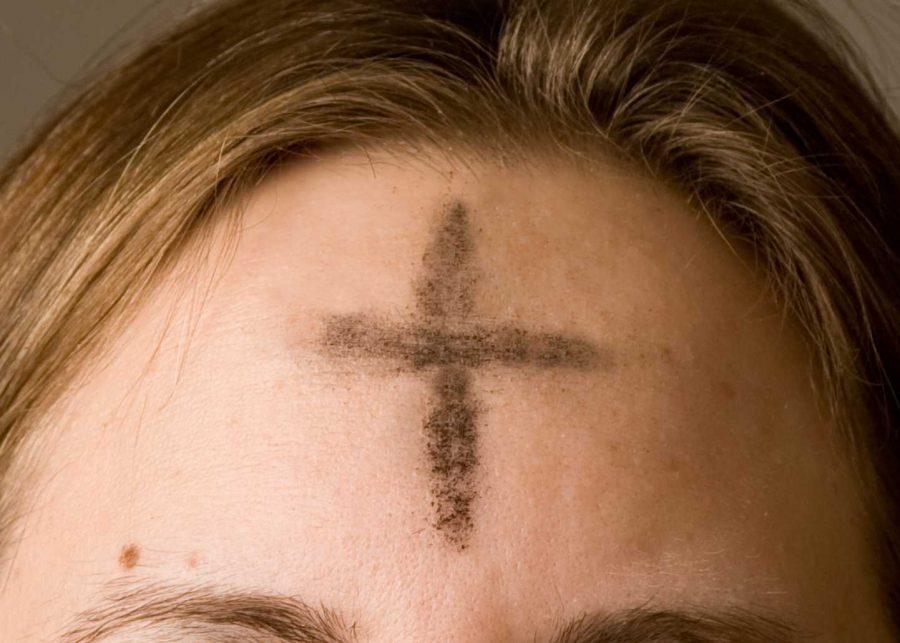 Ash Wednesday Services on and around campus today:
8:00 a.m. John XXIII Center (next to Route 34)
10:00 a.m. LSC Grey Rock Room
12:00 p.m. Danforth Chapel
2:00 p.m. LSC Grey Rock Room
5:15 p.m. John XXIII Center
Millions of people today will don blessed ashen crosses on their foreheads.
The symbol marks the beginning of Lent, the Christian observance of the 40 days Jesus Christ spent secluded in the desert where he consumed no food or water and denied Satan's temptations, as taught in Christianity. Easter is always 46 days after Ash Wednesday.
Lent is the season leading up to the holiest week and holiday in Christianity — Easter — which also focuses on the sacrifices of Christ during his life, death and resurrection.
Traditional observances change between denominations and some don't observe Lent as a season in their liturgical calendars, but most major American denominations do observe. Typically, individuals give up a vice or pleasure that is personal to them for the entirety of the 40 days.
"For Lent, I'm giving up TV and Facebook," said Jake Leins, a junior civil engineering major.
Additional rules apply. Observers are discouraged from eating meat on Fridays. Catholic schools serve non-meat meals during the week, except for Friday when they serve fish. Some people take the fasting rules further into the older traditions of certain churches and denominations of Christianity.
"Meat, dairy, wine and oil, which is more akin to Orthodox giving that up, praying the Psalms throughout the day," said John Leyendecker, the team director of CSU's Fellowship of Catholic University Students.
Such strict fasting is why Fat Tuesday was established, which serves as a last day to be gluttonous before the season of fasting. Hundreds of years ago, more extreme fasting practices were common, along with abstinence even for married couples. But now, only some do heavy fasting.
"I've decided I'm going to do bread and water fasts, so only eat bread and water on Fridays," Leins said.
According to those interviewed, these practices meant to convey the message that Lent is traditionally supposed to send –– that the Christian tradition is a time of self-reflection, self-denial and a time to ponder one's sins.
"It's a way to bond with my family and friends who share the same religion as me," said Jordan Cruz, a junior health and exercise science major.
It can also be a season of being with loved ones while waiting for Easter. But sometimes, it's harder than expected to give up certain vices during Lent.
"Hardest thing –– I gave up coffee one year," Leyendecker said. "I'll probably never do that again,"