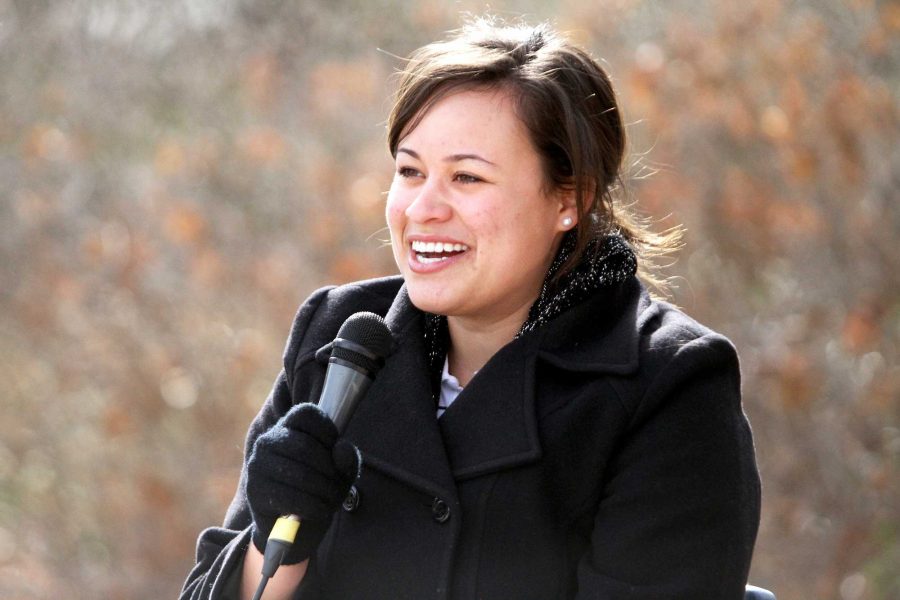 Erin Mross
Student government officials at CSU want students to know what they stand for.
So for the past month, the Associated Students of CSU (ASCSU) has been working on its Campus Outreach Initiative Team (COIT) as a conduit to reach out to the rest of campus, according to Brian Roling, director of community development for ASCSU.
"One of the current administration's goals was to create tangible relationships between the rest of campus and student organizations with us," Roling, a fifth year senior construction management major, said.
The bill which created COIT was passed on Oct. 17 by ASCSU, and was presented by the Department of Community Development.
Since its creation, COIT members have started working towards their goals by hosting a Greek Life-ASCSU mixer and a "Prez on the Plaza" event with student body president Regina Martel.
"Some of them have been hard to get students to, but I think the more we do it the more people will come to things," Roling said.
Roling said the Greek-ASCSU mixer, where both groups voiced concerns and talked about being present at each other's events, was the biggest success so far, with about 50 people attending. COIT members hope to get Greek Life to have a better relationship with everybody on campus and be supportive of each other's groups, Rolling Said.
COIT is working on arrangements with the Residence Hall Association to hold a panel of ASCSU cabinet members for first and second year students at two residence halls, which have not been specifically determined yet. They hope to make this happen by the end of this semester or the beginning of the next.
Another of COIT's goals is reaching out to college councils is to get more senate positions filled for each college, Roling said.
The team will also increase the ASCSU presence at sporting events. Roling said it would be an attempt to get ASCSU in front of that crowd of people and give away prizes, advertise for senate and host question and answer sessions.
"Something so they know who we are," Roling said. "Because a lot of people don't know what ASCSU even stands for."
COIT members also plan to get involved with student organizations and SLiCE, helping out with things like community service, Roling said.
The bill, which passed with a 24-0-5 vote, also created a COIT team leader position filled by Tim Medearis, assistant director of community development for ASCSU.
"COIT is looking to engage the student body by creating more awareness about the student government here at CSU," Medearis, a sophomore environmental engineering major, said in an email to the Collegian.
"COIT is open for anyone to join … The program is a great way to start actually doing things as part of ASCSU and learn a bit about your student government."
Medearis said he was excited about reaching out to students who might not be very aware of student government at CSU.
"We've got a long ways to go. Brian is still trying to recruit people to join and we're still trying to work on communications with athletics," Medearis said.
"We're making good progress though," Medearis said. "And I think it's all going to pay off."