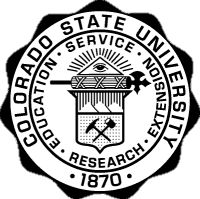 Collegian: Obviously Tony Frank green-lit the on-campus stadium today, as student body president what were your initial thoughts, and do you agree with his decision?
Associated Students of CSU President Regina Martel: I think that Dr. Frank followed a process that he laid out at the very beginning and after the stadium advisory committee forwarded a yes, I think he took his time making a decision about something that is very controversial. So I support the process a lot. I think he made a really good decision.
Collegian: So you agree that this is something the university should be moving forward with?
Martel: ASCSU is not taking a stance on the stadium. I think at this point it seems kind of moot not to take a stance, but I think we need to support the university with what they want to do.
Collegian: With this decision made today, why is it still ASCSU's choice to not have a stance on this?
Martel: I think that at the end of the day whether or not we take a stance on it, it's happening right? We want to support Dr. Frank in that, and I think we still need to support the other students who still don't want a stadium. How do we address those concerns of students who are unhappy with it?
Collegian: As student body president and the voice for the students, what's your role in this moving forward and how can you play that role without a stance?
Martel: As far as ASCSU's role, I don't know that we have one now. I think that if there's an opportunity for students to be involved, as of right now I don't know the next step for the university so I don't know where ASCSU would be involved.
Collegian: As the voice for the students on the Board of Governors, how will you ensure that you are advocating for us?
Martel: Dr. Frank followed a process that involves students, that involves a lot of stakeholders at the university and I can advocate for that. I can also advocate for the students who didn't approve of it. I think that it would be wrong for me to ignore the voice of the people who didn't want the stadium. I hope to go to the Board of Governors and represent both sides of what I've heard from students.
Collegian: In terms of funding for the stadium, how do you plan to ensure that students aren't footing any of the bill like Frank promised in his email today?
Martel: I guess honestly I don't know right now. I'm still in a little bit of a shock that it's an official yes. So as far as things go I don't know.
Collegian: Are you going to be at the BOG meeting on Thursday?
Martel: Yes
Collegian: He's obviously going to be making his recommendation Thursday. What do you plan for your role to be at the meeting?
Martel: I hope to have comments from the students in kind of a reactionary way. I think it's going to be very important to gather input from both sides. It's kind of on me to go to the Board of Governors meeting and if asked questions I can be ready with answers.
Collegian: How do you see this decision impacting the future of this university?
Martel: Dr. Frank kind of laid it out in his statement that he is looking 50 years down the road for the university. I think this is a good step forward for the university. The short term is the really, really hard part and I think that's something that we all have to take into account — how is this stadium being built, how are we affecting student's lives. The long term is going to be a good thing to bring the alumni back to the university and keep everyone connected to Colorado State.
Collegian: Talking short term how do you see this impacting current students at CSU and your administration?
Martel: I don't think students will feel the impact of this right away, because right now they're just getting money. As of right now current students will feel little impact.