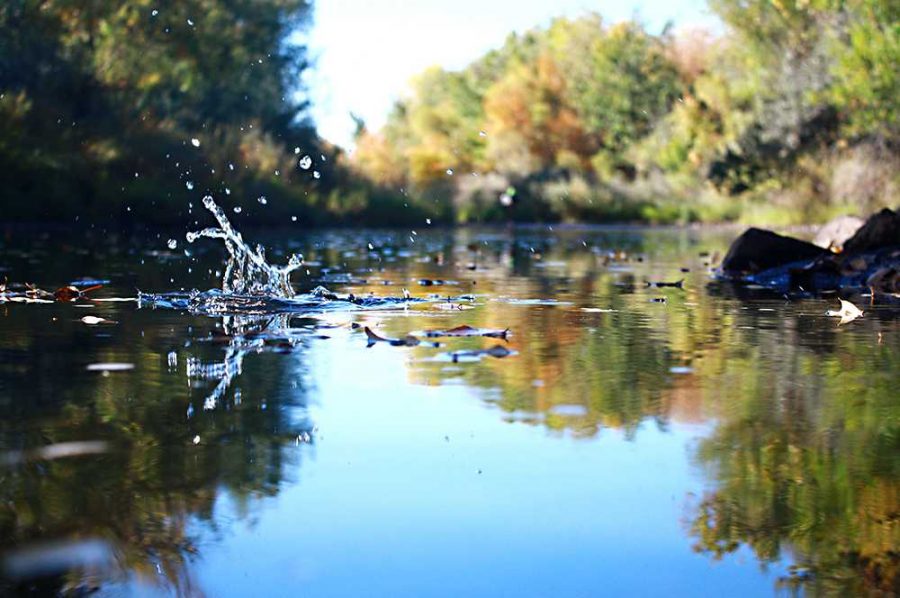 Kevin Johansen
Since the High Park Fire burned 136 square miles near Fort Collins over the summer, ash has been filtering into the Poudre River — a main supplier of Fort Collins' drinking water — every time it rains.
In a brewing community, such water contamination can be concerning.
In response to ashes in the Poudre, local companies have been taking measures to insure that they continue to produce a quality product.
New Belgium installed a personal water treatment facility allowing the company to process water, though it still draws from the Fort Collins water system.
"Everyone uses the same water," New Belgium Spokesman Brian Simpson. "No faucet is different, we continue to supply the same quality as we did before the fire."
New Belgium, the manufacturer of Fat Tire beer, does not have a personal reserve of water, though it works closely with the Fort Collins Utilities department. It receives the same quality of water as other Fort Collins businesses and residents.
The United States Department of Health requires all water suppliers to meet standards specified by the Safe Drinking Water Act.
"The amount of water we take and/or if we take water depends on precipitation and the amount of ash that runs into the Poudre," said Kevin Gertig, water resources and treatment manager.
Access to the Poudre River stopped in June, after water turned black with ash. The Fort Collins Utilities office then made Horsetooth Reservoir the main source of water.
In September, Fort Collins Utilities' water treatment operations began blending a small amount of water from the Poudre River to its current supply from Horestooth Reservoir.
Michelle Peth, bar manager of Mayor of Old Town Brewery Bar, has not tasted a difference in flavor since the High Park Fire. Peth has been in the bar industry for the last nine years.
"New Belgium wouldn't allow a different beer out in production," Peth said.  "New Belgium is a reliable company that focuses on quality."
Collegian writer Haleigh Hamblin can be reached at news@collegian.com.