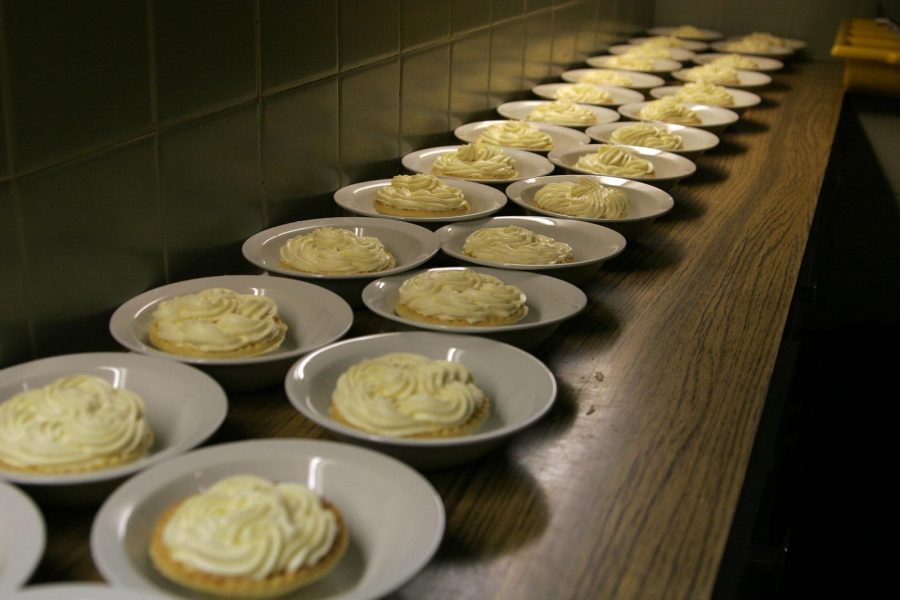 Why yes, there is a day dedicated to food — and CSU is helping to celebrate it.
The CSU Nutrition and Fitness Club will be hosting a farmer's market in the basement of the Lory Student Center Wednesday afternoon followed by a benefit dinner featuring locally grown food thanks to National Food Day.
All proceeds from the event will benefit the Larimer County Food Bank.
"Food Day is a really awesome event,"  said Elisa Shackelton, CSU extension assistant for the Food Science and Human Nutrition Department. "It's happening all over the country and is a way to promote healthy, affordable and sustainable food production."
Local farmers will be on hand to talk about sustainable farming and have produce for sale as well. The benefit dinner will be hosted in the library and feature produce donated by local farms.
Letting people know where their food comes from and meeting the farmers who grow it gives people a greater appreciation of the hard work it takes to grow your own food, said Isabella Sisneros, a food science and human nutrition senior and co-president of the Nutrition and Fitness Club.
"It's like with McDonalds, you have no idea where the food's coming from it's so standardized," Sisneros said. "This gives a deeper connection to the food. We want people to know where their food comes from and to also show we're grateful for these local farms."
Even though this is the second year for the national anniversary of food day, it's the first year it's been recognized at CSU, Sisneros added.
Shackleton said all land grant universities have an extension program whose mission is to use the research, knowledge and information that's collected at the university to improve the lives of people living in the state.
"We take that information and make it into fact sheets," Shackleton said. "We hope to improve peoples lives, like working with farmers and ranchers to make sure they're up to speed on the newest innovations."
Food Day is important to CSU, Shackleton said, because Colorado is the only state in the country without high obesity rates. She said the university can set a national standard for healthy, affordable eating and sustainable food production.
"As the land state land grant university, agriculture is the heart and root of what CSU is all about … " Shackleton said. "Colorado believes in being healthy citizens, so CSU is perfect for promoting Food Day."
The Larimer County Food Bank did not return requests for comment.
Senior Reporter Austin Briggs can be reached at news@collegian.com.