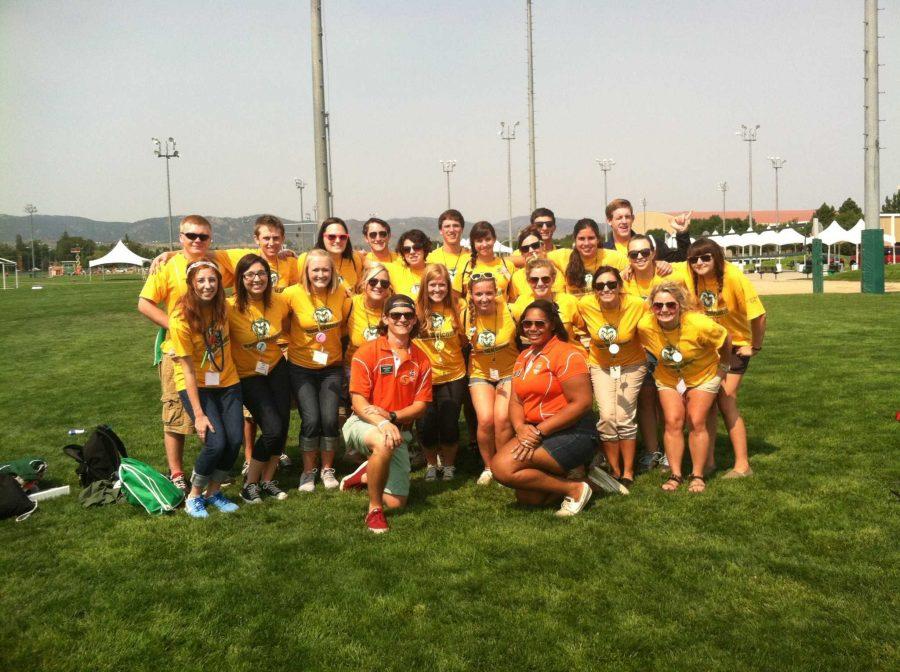 For Ram Welcome leader Zach Zeilik, helping to get new CSU freshmen acquainted with the university is an opportunity to pass his love for the Rams to another generation.
Training for Ram Welcome leaders started Aug. 5 where they learned the skills needed to welcome the freshmen class and present a positive and informed introduction to Colorado State.
Each leader is assigned a floor in each residence hall on campus. Most of them start their day at 7:15 a.m. when they wake up the freshmen for which they're responsible. Some leaders don't stop working until 1 a.m.
"We're like a lifeline for them (incoming freshmen) so any minute they're awake we try to be around to answer questions for them," said Rebecca Burney, an undeclared sophomore.
The Ram Welcome leaders are trained to answer questions freshmen have and are also trained to be good facilitators. Burney and her fellow Ram Welcome leaders trained for two full days, learning icebreakers, how to facilitate small groups, mitigate conflict and get to know each other.
"When we're all in a circle and they (freshmen) are all talking together we kind of step back even if it's not on task because the point is for them to get to know each other," said Ashlee Shelly, a senior animal science major.
Join us at Twitter hashtag #RamWelcome
[twitter-feed mode="hashtag" hashtag="RamWelcome"]
While a part of their job involves facilitating interaction, most of them love being ram welcome leaders because they enjoy getting to know the freshmen.
"It's great getting to know the incoming class and being the first fresh face they see on campus," said Meghan Migas, a junior criminal justice major. Migas wanted to become a ram welcome leader because she remembers how fun and rewarding Ram Welcome was when she was a freshman.
Shelly hopes the freshmen feel as though their leaders are approachable because they're fellow students and remember what it's like to be in their shoes. "The program is for students by students," she said.
The Ram Welcome leaders are passionate about helping facilitate freshmen's transition to college and welcoming them to CSU.
"As students ourselves we can answer questions and pass on our experience," said Claire Hamlin, a junior English major. "How can we as Ram Welcome leaders pass on our experience? Tell them what worked and what didn't. Help get them prepared for what to do –– peer to peer. We're just students who want to help."
For many freshmen, their leaders are the first exposure they have to CSU.
"Being a Ram Welcome leader is the best experience I've had at CSU," said Katy Watt, a senior human development and family studies major. Watt, who is in her second year as a ram welcome leader, has enjoyed, "making people feel connected to such a great university."
Check Collegian.com for a full Ram Welcome event schedule.
Senior Reporter Kate Simmons can be reached at news@collegian.com.