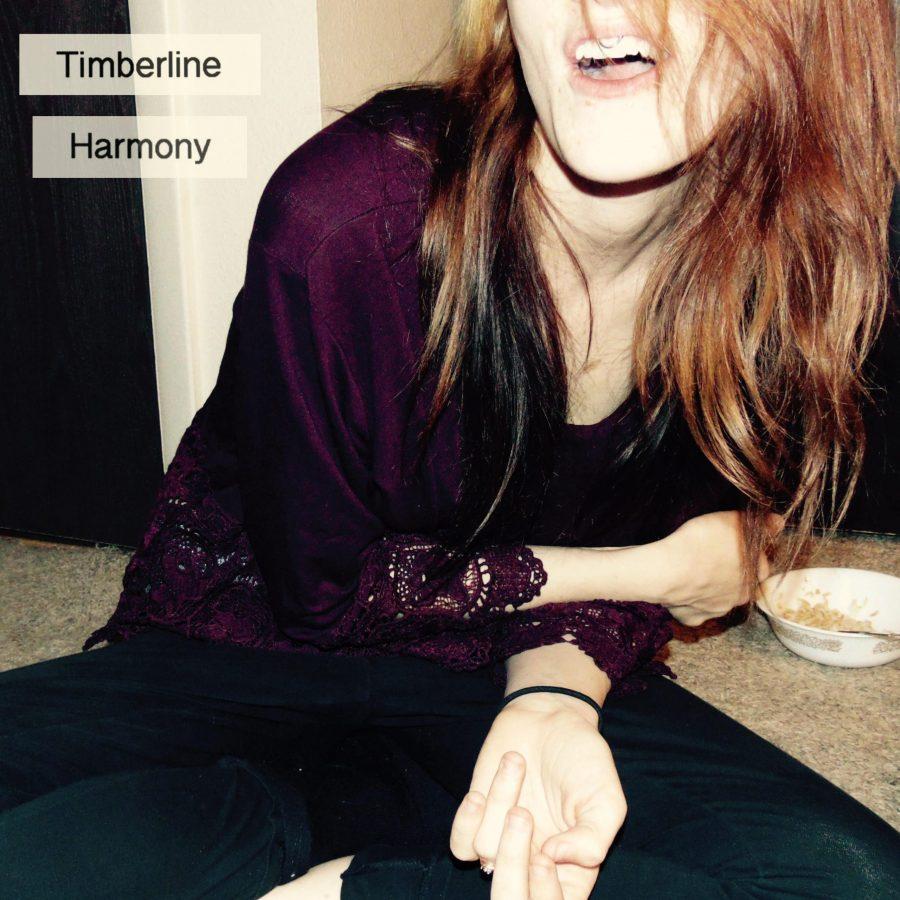 Jesse Sanders, a 23-year-old Colorado native and junior at Colorado State University,  spent the last year and a half recording his first album for the public, and now it has been released with an impressive 20 songs.
Under the name "Timberline", Sanders has released his first full-length project, titled "Harmony," onto Spotify. Self-described as a lo-fi, indie folk artist, Timberline delivers soft-spoken, melodic vocals over heartfelt guitar chords with the goal of representing a period of necessary growth in his own life.
"The album is about living a life full of half-read books and false starts, but trying each day to pick up messes made and reconcile broken relationships," Sanders said. "I tried to make the album sound like one long song".
Throughout the album's runtime, Sanders seeks to explore faults that he discovers in life and puts emphasis on the desire and effort towards understanding them in order to grow past them. He also makes several references to different locations that he connects to musically.
"It originally started out as an album about my time living in Michigan, but turned into something more about Fort Collins and my present self by the end of it," Sanders said. 
Songs like "Elk Rapids" and "Lake Superior" reference the section of his life in Michigan. Tracks like "circle", in which he sings about the Oval at CSU, and "Ramblewood", a song about the Ramblewood Apartments, showcase his more current connection to Fort Collins. Much like some of his song titles, "Timberline", Sanders' moniker, comes from physical influences. 
Although Timberline is just now coming to be established, Jesse has had a strong interest in music since around the age of 13. 
"I had to watch my neighbors dogs for a weekend, and I had to give these dogs a pill and wait half an hour for them to digest it," Sanders said. "Every time I had to wait, (the neighbors) had a piano in their living room and I just started playing (it)." 
From that point forward, Sanders would learn to play the piano, guitar, bass, drums, accordion and several other instruments, completely self-taught. Throughout his time musically, he has taken in several influences.
"The Microphones was probably my favorite band growing up," Sanders said. "Pretty much how I record my music is a lot like the Microphones, how I sing is like Elliot Smith, and what I sing about is a lot like Sufjan Stevens."
Sanders has a strong DIY attitude towards his music using thrifted pieces of equipment and a 24-track analog recorder he bought from a church to mix and master all of his own music. One song, "Always Late", utilizes all 24 tracks of the recorder with audio recordings of voicemails and multiple layers of guitar and vocal tracks. Sanders has even used his iPhone to record a couple of songs.
"All my equipment is from thrift stores and stuff, like my microphone and stand that I use," Sanders said. "I think I get really attached to the equipment I use, but it helps me be really versatile… I'm learning to use what I have which is really nice".
He also recorded music prior to his new album.
"I released an album in high school, but I never really told anyone about it," Sanders said. "I met this girl named Madi and she's kind of been helping my confidence… she made me pull the trigger on starting a label and stuff like that."
Sanders cites Madi as the source of his confidence boost that lead to the release of "Harmony" and the formation of his record label, Plotline Records. Sanders has been the founder of Plotline since 2016 and has begun recruiting more artists under the label and hopes to have seven by the end of the year.
"In the end, the important things get finished, and that's what counts. It's really easy to fall into apathy but it's really hard to get out of, so stay positive." -Jesse Sanders, aka Timberline.
Looking into Sanders' musical journey as Timberline, there is plenty to learn from him, and he offers advice to those who may want to discover themselves musically.
"Start small. You need time to grow as an artist… Learn to grow from each criticism and each praise you get," Sanders said. "For someone to not be too confident and release everything and put their heart into it, and then it just gets shit on without any quality check, that's gonna hurt."
Sanders is making steps in his life and passions that many of us would wish to take, and that is something to truly admire about not only his music, but himself. Although he has had his trials in life, he seeks to make the best out of everything.
"In the end, the important things get finished, and that's what counts," Sanders said. "It's really easy to fall into apathy but it's really hard to get out of, so stay positive."
 Timberline's new album, "Harmony" is now on Spotify.
Miles Parrish can be reached at entertainment@collegian.com and on Twitter @parrishm20.