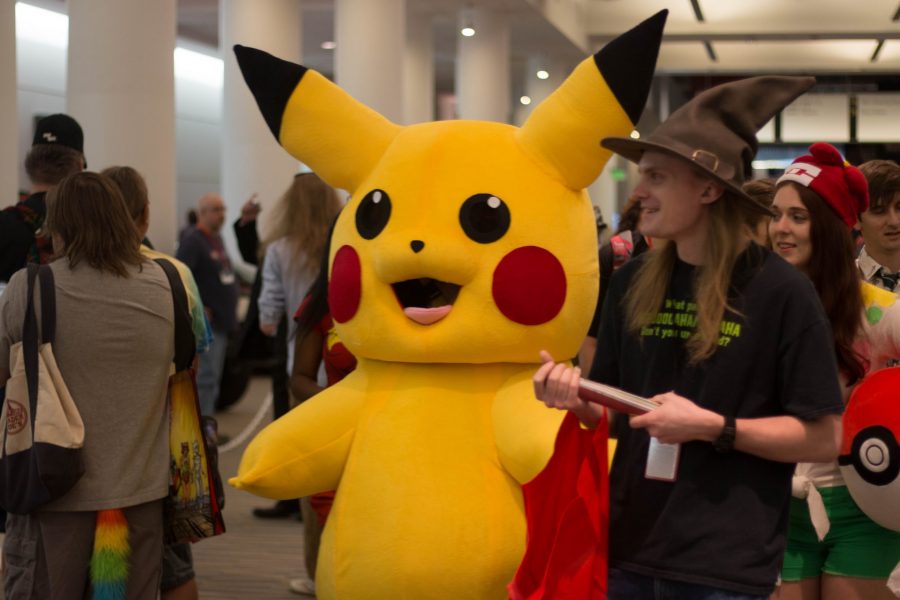 For one weekend each year, enthusiasts of comics, sci-fi, videos games and mythical lore run the roost at the Colorado Convention Center; that weekend is called Denver Comic Con. Day two of the convention is widely known for having the best events of the weekend, but most attendees sported a 3-day pass dangling from their neck in addition to their elaborate costumes.
The day was filled with events that would excite even the most casual of comic book fans and send a die-hard fan off the deep end with glee. The day kicked off with a visit from Nathan Fillion, an actor known for taking on several roles within the science fiction genre. Fillion wooed the audience with his signature charm. One audience member even admitting she wished to be married to him despite her fiance's presence at the convention.
Next came Weird Al Yankovic to discuss his musical style, much like the day before. Following Weird Al were Mike Colter and Finn Jones of Marvel-Netflix fame. The duo discussed their methods of getting into character and the whirlwind experience that has come with starring in some of the most popular shows on television.
Following the dynamic duo was Kate Mulgrew, star of "Star Trek: Voyager" and "Orange Is The New Black" to discuss her prolific career. She surprised the audience with showmanship and charm, but all of that paled in comparison to her passion for portraying and empowering strong females.
Finally, a visit from Millie Bobbie Brown of "Stranger Things" fame brought the house down with her fun-loving innocence and beyond-her-years intellect.
With a wide variety of events, panels, speakers and vendors being offered, it's no wonder that the convention attracted so many people.
Mason Indalls was excited to be experiencing his first Comic-Con.
"I really love seeing all of the superhero pictures," Indall said.
Chord Tapman was also enjoying his first Comic-Con.
"It's overwhelming at first, but then it's just awesome," Tapman said.
His favorite part was seeing "a lot of cool costumes," but he wasn't a fan of the "big lines."
Others were there for slightly more mature reasons. Lindsay Sailors was looking most forward to "the parties and getting drunk." In fact, Sailors admitted to not even looking at the schedule for the weekend beyond the after parties.
Similarly, the Smith family spent the day at Comic Con to celebrate their 18th wedding anniversary with their twin girls, Meena and Row.
"We're totally just following their lead today," Diane Smith said. "We are all in for their activity."
While some attendees weren't fans of the high prices of merchandise, that didn't seem to stop them from picking up comic books, posters, t-shirts and costumes. Additionally, the convention featured a beer garden for those in attendance wishing to indulge and meet and greets with authors at bookstores around the city.
The evening was eventually capped off with an elaborate costume contest and several large after parties.
Collegian reporter Nate Day can be reached at entertainment@collegian.com or on Twitter @NateMDay