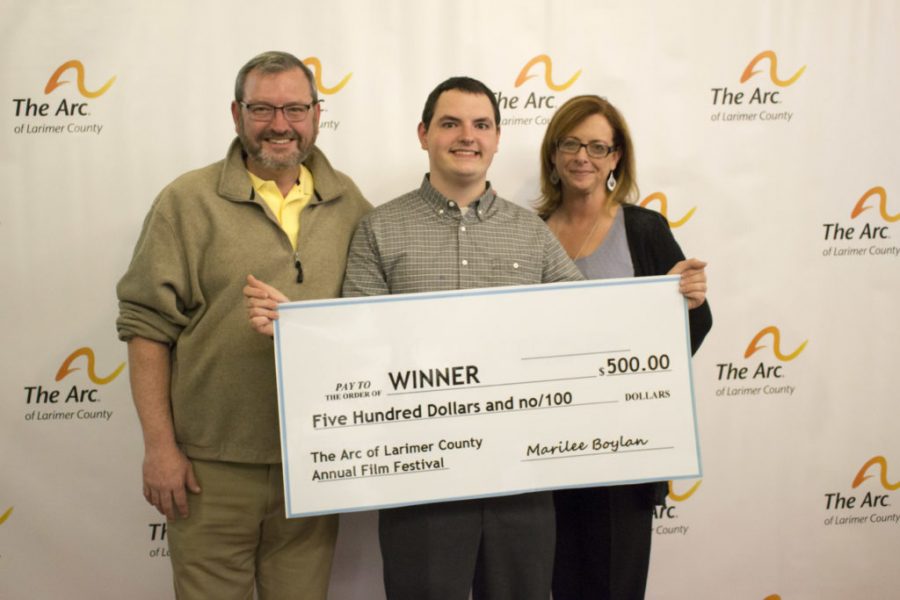 March is National Intellectual and Developmental Disabilities Month. The Arc of Larimer County celebrated the stories and experiences of individuals in the community who are affected by intellectual and developmental disabilities at their fifth annual Reframe Disability Film Festival Tuesday night.
"An awareness month is an opportunity to try to educate the general public," said Cari Brown, Arc of Larimer County communications coordinator.
Arc of Larimer County is a non-profit organization that focuses on advocating for people with disabilities and their families.
"We work a lot on education," Brown said. "There are a lot of stereotypes out there. A lot of those are just blatantly false. I really hope it (the film festival) breaks down stereotypes."
Marilee Boylan, Arc of Larimer County executive director, said the festival works to eliminate stereotypes.
"Not everyone knows someone with a disability," Boylan said. "This festival is aimed at reframing disability not only for those who are affected by it but for the general public as well."
This is the second year the festival has included a film contest. This year's contest winner was Jake McCartney, a recent graduate of Fossil Ridge High School. McCartney's film "Special Talents" focuses on the students at Cooper Home, a transition program for young adults in the Poudre School District.
When he heard about the film festival, McCartney said he decided it would be an excellent opportunity to showcase the talents and lives of his friends as well as take a step toward his ultimate career goals in entertainment.
"I enjoyed interacting with the students and letting them show their personality," McCartney said. "They're very special to me. They've all made an impact on me."
McCartney said his next steps are going to college and getting the education he needs to pursue a career in entertainment, preferably animation. He has already started classes at Front Range Community College.
All 10 films, including McCartney's, were well received by the audience. Several received standing ovations.
"I just believe that people with disabilities are so much more than what they appear," McCartney said. "I support a great noble cause for a group of people that don't get much attention these days."
Go to arclc.org to get involved with Arc of Larimer County.
Collegian reporter Emma Turner can be reached at entertainment@collegian.com or on Twitter @EmmaTurner1228.