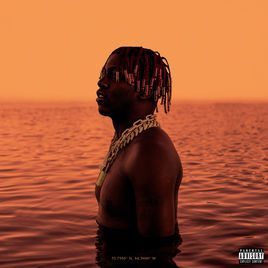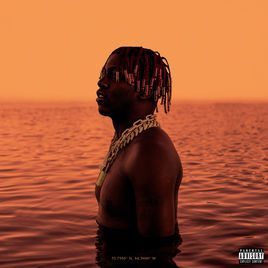 After the abomination of his debut studio album, "Teenage Emotions," Lil Yachty's sophomore album, "Lil Boat 2" has to be better right? Right?
Corny bangers like "Peek a Boo" and painfully unsexy slow jams like "Lady in Yellow" made Yachty's debut virtually unlistenable. For almost 70 minutes fans had to suffer through his awkward goofy voice drenched in autotune venturing into various musical territories that were rarely complimentary to his style.
Now lasting 25 minutes shorter and with a more reputable list of features including Ugly God, Trippie Redd and Tee Grizzley, "Lil Boat 2" is superior to "Teenage Emotions" by default. Not only that, but Yachty nearly abandons his playful persona in favor of a more menacing sound throughout the duration of the album.
Yachty's more serious side—whose presence is personified on past projects as a persona dubbed Lil Boat—has always been hit or miss for me. His natural vocal inflection makes it difficult to take him seriously, although he does commit to the mood pretty well. On this project however, there are only a few a moments where he really sounds awkward.
The intro cut, "SELF MADE," is a tasteful starter to the album. Yachty's introductory tracks have always been some of his best in my opinion. They consistently feature atmospheric, but melodically colorful production that smoothly guide the listener into the rest of the project. On the track, Yachty boasts about his independent accomplishments and his recent transition into the limelight.
Before continuing, the elephant in the room needs to be addressed: Yachty is not a lyricist by any means. Unlike his contemporaries however, Yachty adds his unique sense of humor to his lyrics making them more digestible.
"BOOM!" with Ugly God is a pretty fun banger. Both of their deliveries are just so confident and enjoyable. Ugly God even experiments with autotune, which actually goes off without a hitch. The track also contains some of the best ad-libs as well.
The album's weakest song, "TALK TO ME NICE," features with one of Quavo's blandest contributions ever. Unfortunately, him and the rest of the Migos continue to homogenize their once revolutionary sound.
"she ready" with PnB Rock shatters my expectations. I have never been the biggest fan of PnB Rock. I find him to be painfully generic more times than not. However, on this track him and Yachty come together gorgeously with a playfully colorful woodwind instrumental backing them up. In the lyrics, the two contemplate whether or not their future female companions are prepared for the lavish, exciting but overwhelming lifestyle that comes with mainstream exposure.
"NBAYOUNGBOAT" is an energetic banger with boatloads of chemistry between the two. Their respective flows are intertwined seamlessly. My main critique is that YoungBoy Never Broke Again sounds eerily similar to Quavo to a point where I had to double check and see if he had a second uncredited appearance.
There really is not a lot that stands out on "MICKEY," except for Lil Baby who comes through with what is undoubtedly the laziest flow on the entire album.
Producers, DY and Steve Lean choose the perfect instrumental for Trippie Redd's vocal style on the closing song, "66." Although Trippie Redd has one of the most noteworthy appearances, his verse feels cut short and I feel as though his potential was not utilized to the fullest extent.
Should you listen to it? Probably
This project is by no means revolutionary nor do I think will it change the minds of those who innately detest Yachty, but it is a slight return to what made his "Lil Boat" mixtape so interesting. Even at its lowest points, the worst a song can be is generic and forgettable. Its biggest strength is that there is nothing really unlistenable unlike 90 percent of "Teenage Emotions."
Best songs: "she ready," "BOOM!," "66," "NBAYOUNGBOAT," "SELF MADE"
Worst song: "TALK TO ME NICE"
Collegian reporter Henry Netherland can be reached at entertainment@.com or on Twitter @NetherlandHenry.