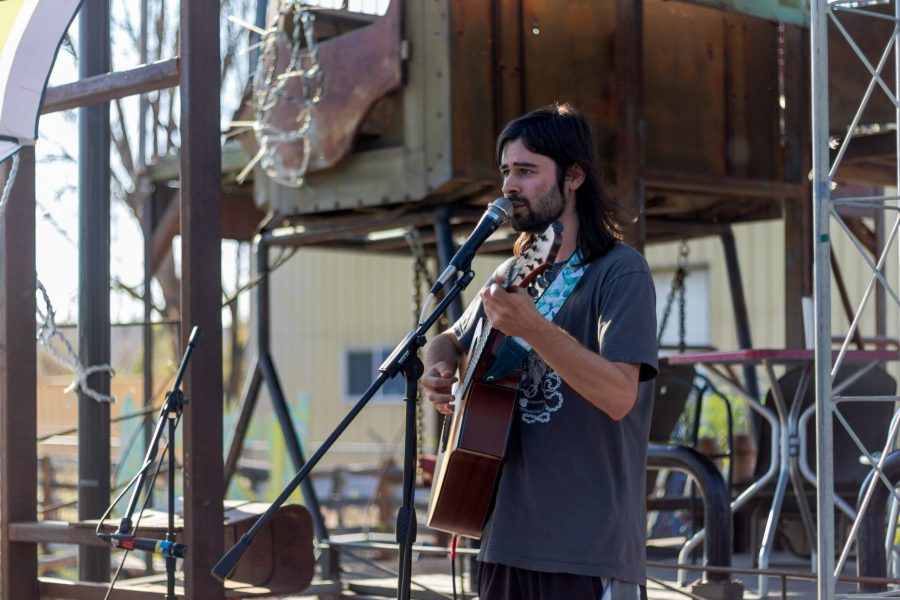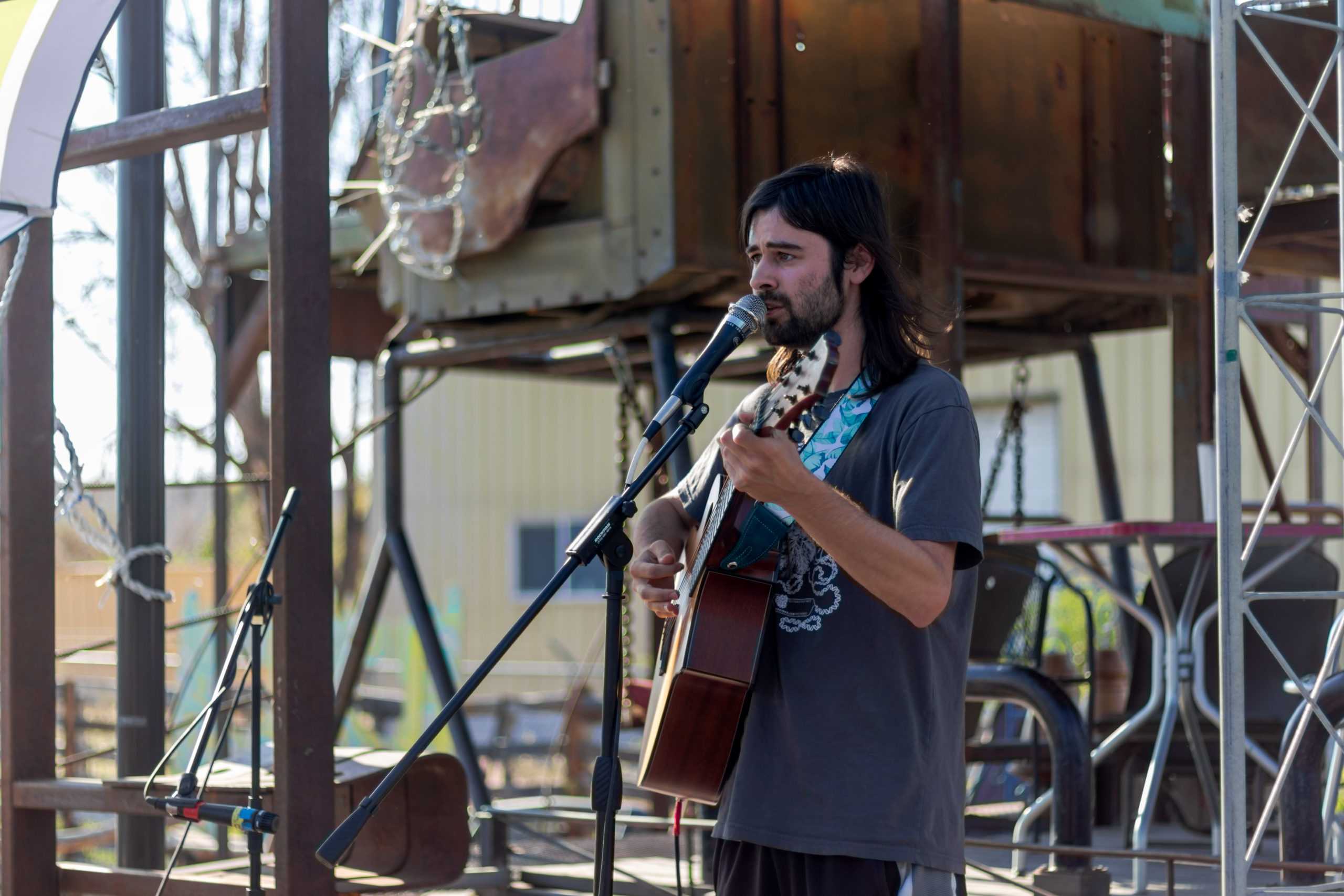 With vaccination supporting the City's return to live events, The Lyric has returned to hosting its open mic events for Fort Collins musicians.
As a movie theater, outdoor music venue and home to a variety of strange art installations, The Lyric is an eclectic center for all things entertainment. Throughout the COVID-19 pandemic, The Lyric has made a name for itself as a prominent venue for local artists. Recently, it caters itself to local musicians in a new way: open mic.
"It's the best expression of our music community," said Matthew House, bar manager for The Lyric.  
House says that the set up of open mics, where any artist can sign up to play a set without the complexities of booking and gain exposure for themselves, cultivates a unique environment for musicians. 
The community-driven focus of open mics also works as a great environment for artists to connect with people with similar interests and goals."
Although the concept of open mics is by no means new to Fort Collins, pandemic restrictions made open mic events difficult for venues to host. 
Megan Rice, who hosts open mic nights at The Lyric, said that when she started in late April, masks were required even for the exclusively outdoor events and all mics had to be sanitized between artists, making the open mic format a logistical challenge. 
Since then, restrictions have eased, and Rice continues to host an open mic every Monday night where any musician — regardless of experience or skill level — can show up with an instrument and play for an audience. 
"Open mic is a place where everyone is welcome, everyone feels supported and you can just leave your ego at the door," Rice said. "It's a pretty raw enjoyment of music."
Without the pressures of monetization, artists don't need to prove themselves as relevant and desirable, creating a venue for anyone to get comfortable performing. 
"Having a place that is safe and supportive so that folks have an opportunity to challenge themselves is essential for a music community," Rice said. 
The community-driven focus of open mics also works as a great environment for artists to connect with people with similar interests and goals.
"It's an entry point for people who have never played before and just want to get out and start learning how to play," singer and songwriter Matt Young said. "It's how most people get into the local music scene and get shows, and on top of that, it's a really great networking resource for artists."
Similarly, multi-instrumentalist Veronica May said that as someone who recently moved to Fort Collins, attending open mics was the best way for them to break into the local scene and make connections with other artists: "It's a way to meet other musicians, start projects, start recording … and start building a community."
The community of artists that grows out of open mics is unique, unlike many aspects of music scenes, where artists are tied together by common influences and genres; open mics cultivate an environment for a wide variety of sounds. 
"One thing I love about open mics is the diversity of styles and skill levels that you hear," Young said. "You get people who it's their first time ever playing and you get veterans who are insanely talented coming out and just blowing minds and melting faces. You get comedy, you get blues, rock, pop, jazz. … You don't really get that other places."
Despite these differences, the connections built by musicians who frequent open mics often result in collaboration and exploration of new ideas. 
"Fort Collins just has a great music scene and open mics make it stronger," said Jay LeCavalier, a local musician and multi-instrumentalist. 
Max Hogan can be reached at entertainment@collegian.com or on Twitter @macnogan.