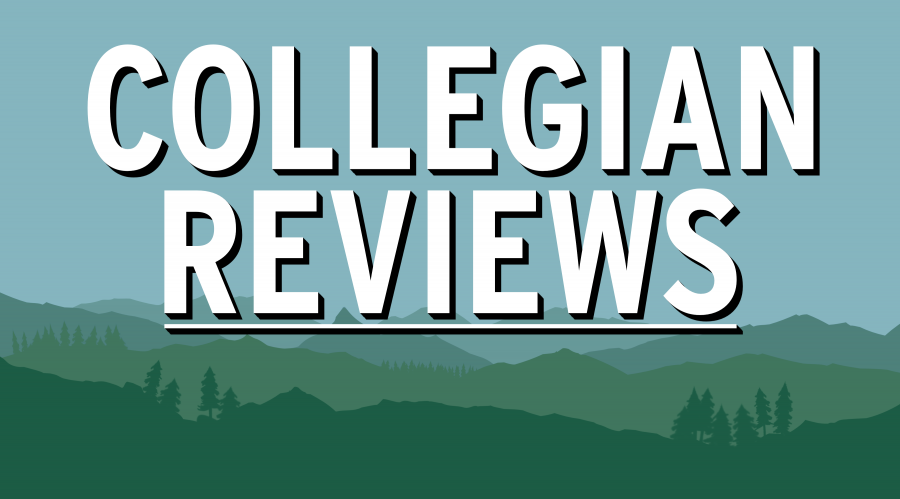 Somewhere in a quiet basement in Fort Collins, singer-songwriter Jay LeCavalier sits crooning and self-consciously strumming an acoustic guitar. His songs fill a space that is kind of cold, damp and comfortable. After almost a decade, ideas, emotions, words and hard work have come together into a package that feels complete from start to finish. On his debut full-length record, "Every Smile We Shared," LeCavalier demonstrates his ability to reflect honestly on some of the best and worst aspects of his life in a raw and emotional record that has a very tangible atmosphere to it.
Opening with the spacious and emotionally vague "Intro (Birth)," LeCavalier establishes a tone for the album without giving away the goods just yet. Instead, LeCavalier moves naturally from the reverb-soaked opener to the indie-pop flavored "Here's To Whatever Lies Ahead," a song that reads like a parable to the excitement and anxiety of entering a new relationship.
The third track on the record, "Waking To King's," is an instrumental that feels exactly like walking hand in hand on a summer or fall day to the convenience store for a drink, a positive mood that is soon interrupted by the honesty and emotional nature of "Cinnamon." At the half-way point of the record, LeCavalier sprinkles instrumental songs throughout in a way that feels appropriate and interesting. After a more upbeat reprise to "Cinnamon," the album takes a decided tonal shift on "Same Old Tune," a soft lullaby-like song that reflects on the harder aspects of growing up and growing apart in a relationship, giving a name to the face of disappointment in the person you love.
"Cabin Lullaby" is a funky folk tune with a simplistic 808-style drum beat that allows LeCavalier's prowess in guitar playing to shine through under a hummed, wordless melody. "Every Smile We Shared" ends on a callback to the album's opener with "Outro (Rebirth)." It is as ominous as the opener and finishes the record with an understanding of the end and an underlying feeling of potential.
"Every Smile We Shared" is available for streaming on Aug. 31 at https://jaylecavalier.bandcamp.com with cassettes available soon after.
The success of "Every Smile We Shared" comes from principal songwriter and producer LeCavalier's near-effortless ability to blend aspects of folk, pop, indie and emo together in an album that feels complete and refreshing. There is apparent atmosphere about the record that gives the emotional weight of indie/folk titans Bon Iver and Elliott Smith a run for their money. The chord changes are interesting and provide an excellent foundation for the understated melodies that challenge the necessity of having vocals and lyrics as the centerpiece for a good album. LeCavalier also exhibits an established understanding of how other instruments complement his songs. Appropriately incorporated piano and occasional artificial drums add thickness and emotion. This is apparent on the second track, "Here's To Whatever Lies Ahead," which demonstrates all of the best parts of "XO"-era Smith in a way that's original and interesting.
LeCavalier is also credited as the sole producer on the album, an area in which he demonstrates his proficiency and ability to add tasteful textures to give his songs more weight, not to wash them out. Where LeCavalier struggles slightly is in his vocal performances. While most of the songs don't incorporate vocals (or at least lyrics), the songs nail the style but lack in quality. LeCavalier's shakiness and self-consciousness in his vocals are some of the best attributes of the record; however, on songs like "Cinnamon," the vocals in the lower register feel out of place and distracting. The record also suffers from a name that, while appropriate for the album's content, exists as a tired cliché in modern indie/emo music.
"Every Smile We Shared" leaves listeners face to face with the overwhelming potential of this truly inspired songwriter. LeCavalier demonstrates individuality and honesty in a style that is unique from many of the more apathetic and "twinkly" bands that dominate the present indie/emo scenes. The songs are real and emotional, with matter-of-fact phrasing and beautiful poeticism. The musical arrangements incorporate the best parts of instrumental music and Pacific Northwest indie music while still feeling truly original. "Every Smile We Shared" is a beautiful, dark and sincere record that captures LeCavalier in a formative point in a career full of promise.
Rating: 7.5/10
Matt Campbell can be reached at entertainment@collegian.com or on Twitter @mcampnh.