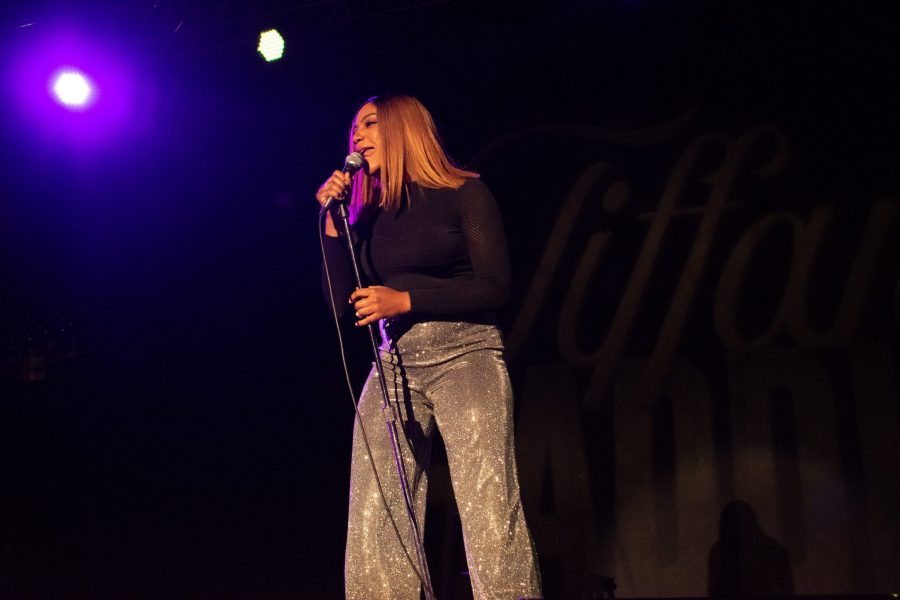 RamFest has once again come and gone, though this time rather than providing a musical set for students to jam out to, a stand-up routine was performed by none other than Tiffany Haddish, a breakout comedienne and actress. 
RamFest, traditionally an annual concert put on by RamEvents, changed it up in one other way beside forgoing the usual concert, though this change wasn't intentional. The event is normally held at the beginning of the fall semester, but this time around it had to be put on hold following the unexpected cancellation of the headlining artist's tour, which included Colorado State University. Ramfest was instead rescheduled for spring, and Haddish headlined April 11. 
Haddish's filmography includes a starring role in "Girls Trip" alongside Jada Pinkett Smith, Queen Latifah and Regina Hall, the TBS comedy show "The Last O.G." and "The Lego Movie 2." 
Moby Arena was packed tight as Haddish's tour DJ, DJ Trauma, mixed music for the entering crowds. Attendees were required to pack their phones into locking pouches which could be unlocked after the show, upon Haddish's request.
"I hate cell phones because they make my soul leave," Haddish said in reference to her policy, sharing a story of a disastrous New Year's Eve show where she felt put on the spot by so many phones filming her. The audience didn't seem to mind not having their phones and were able to focus on the laughs that were being provided rather than their pocketed devices.
Tiffany Haddish's memoir "The Last Black Unicorn" can be purchased on Audible and Amazon. 
Haddish's opener was Chris Spencer, another stand-up comedian. Spencer spoke extensively about race and his experience growing up in "the hood." He resumed with entertaining crowd work, talking with students and attendees about their own upbringings and riffing off audience members. 
After Spencer brought the energy up, Haddish took the stage and blew the audience away with raunchy and often embarrassing humor on her part. With an energetic cadence, Haddish danced around the stage talking about everything from love and sex (and the parasites which are spread by said actions) to the way in which lazy strippers dance.
"The spirit is compelling me to tell this story," she said during a particularly embarrassing story, though there was a bit of second-guessing involved. "I don't know why I'm telling this story."
The energy kept up throughout the night, the audience laughing along as Haddish riffed on medical mishaps and meetings with celebrities like Beyoncé and Taylor Swift, although it was later realized that it was actually just with "some white girl" rather than the pop idol. The jokes were fast and funny, and Haddish's performance kept the crowd invested.
Haddish also offered up advice to an aspiring actor in the crowd who asked her how she got into acting. Although she herself admitted that her interest in acting started because a guy she had a crush on was into theatre, she ultimately shared some good advice not just for acting but for any aspiration.
"Everybody has their own journey," Haddish said. "Do something every single day toward your goal."
Collegian reporter Graham Shapley can be reached at entertainment@collegian.com and on Twitter @shapleygraham.