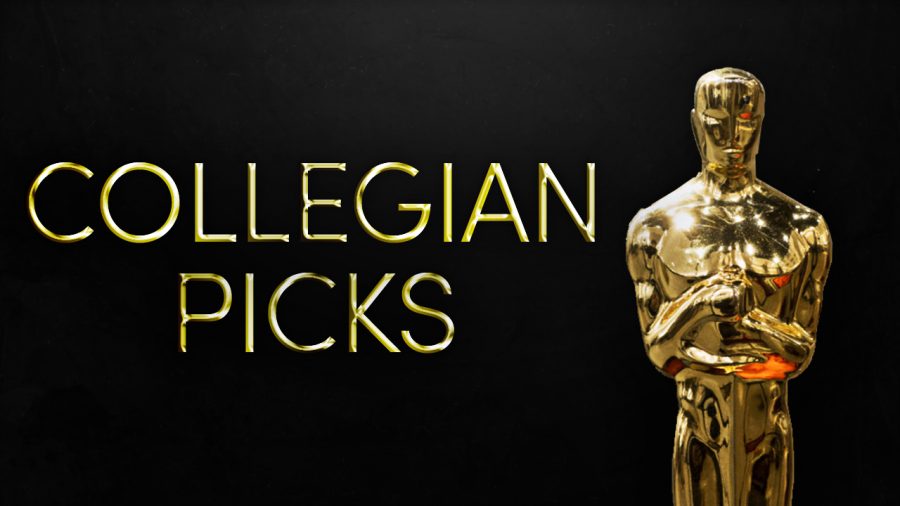 Whether you're a film buff or fall asleep every time you enter a movie theatre, the Academy Awards are a significant cultural event. This past year offered a few redeemed films amongst a sea of mediocre pictures, which is why this upcoming Oscars awards will be particularly nail-biting.
Here are some of The Collegian staff's predictions for the 2019 Academy Awards Best Picture.
Henry Netherland
Controversially, I believe "Black Panther" has better chance of winning than people think. First, the special effects and overall performances are spectacular. The film was both a critical and financial success to a point where it ventured into everyday conversations. Not to mention with source material creator Stan Lee's passing as well as the recent prominence of social politics in award ceremonies, I believe the movie actually has a decent shot.
Elena Waldman
I think "A Star is Born" will win the Academy Award for Best Picture. I didn't see it, so I obviously don't think it was the best film of the year, but I do think it was the most popular in terms of mainstream audiences. I saw everything from memes to opinion threads all over social media, which I assume contributed to its box office results.
Dominic Brazeau
At the end of the night, I think "Green Book" will take home best picture. This film has already gained many accolades with its box office success and winning Best Motion Picture for musical or comedy at the Golden Globes. I think it will have a leg up over other nominees due to its feel-good message you will have after watching it.
Julia Trowbridge
Although I've only seen "Black Panther," I think it deserves the Academy Award for Best Picture. One thing that stood out to me was the fact I was engaged with the movie the entire time, despite my genre of choice is closer to indie-hipster films that can be seen at a Sundance Film Festival. Despite being simply a "superhero movie," the film had depth in its cultural commentary and representation that brought it the fame it deserved.
Graham Shapley
I think that "BlacKkKlansman" is one of the most interesting films that came out last year, and should not be overlooked as a Best Picture candidate. Directed by Spike Lee, it features writing that can jump from tense to hilarious to uncomfortable in no time at all. The film was overflowing with emotional and believable acting from a star-studded cast. The final moments left a packed theatre entirely speechless as the credits rolled.
Ty Davis
"Black Panther" is the nominee I desperately want to win. Director Ryan Coogler created a story that not only addressed major social issues in one of the few major Hollywood examples of afro-futurism, but did it in such a way that was critical of its source material. Not to mention it was one of the most visually stunning and well crafted films of the year, every detail of that film from head to toe is lovingly crafted with an idea in mind. Sadly though, I can almost guarantee "Green Book" will win because it's the Oscar baiting, feel-good, "can't we all just get along" movie meant to pander to voters.
Lyra Wiley
"Bohemian Rhapsody" is the only movie that deserves the Academy Award for Best Picture. I exclusively  listened to Queen for a solid month and a half after watching the movie, which was weird for me because I don't listen to rock. The movie itself was about triumph, overcoming challenges and staying true to yourself. It also introduced me to my new celebrity crush, Ben Hardy.
Lauryn Bolz
With beautiful, unique cinematography and a powerful message, I believe that "Roma" will take the Academy Award for Best Picture. Alfonso Cuarón, director of the successful science fiction film "Gravity," gave us a look into his childhood in the semi-autobiographical film. The film's stunning cinematography does not obscure the deeply moving storyline. It also gives a voice to a culture usually unrepresented in Hollywood. Cuarón most definitely deserves a little gold man this year.
The Collegian staff can be reached at entertainment@collegian.com.