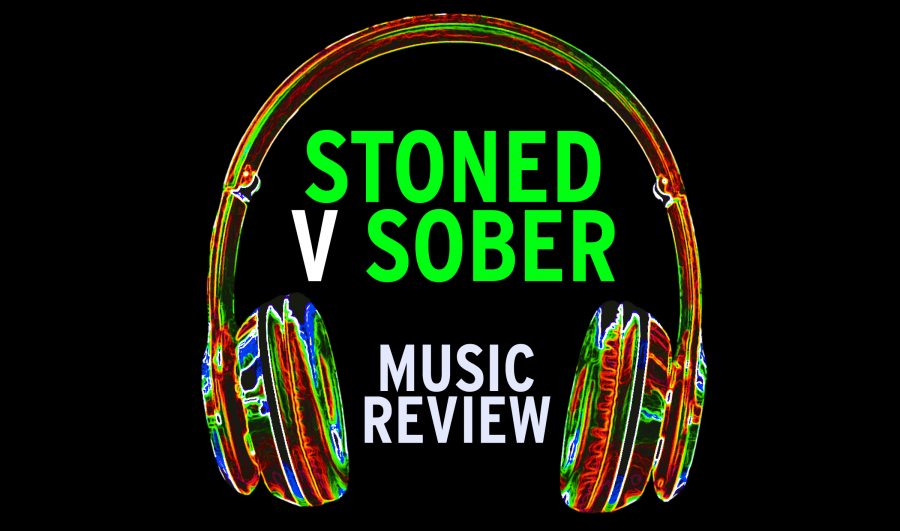 If using an outdated meme as the title of your album seems like a good idea, then maybe it's a sign you're running out of ideas.
I don't think I've seen a rapper more polarizing than Lil Pump. On one hand, his blunt, repetitive lyrics over the to-the-point trap bangers helped land the Miami rapper an $8 million contract with Warner Bros. Records. On the other hand, he's seen as the biggest joke in hip-hop of all time.
Despite the understandable criticisms constantly thrown at him, I was captivated by his "I don't give a fuck" attitude with a touch self-awareness and deprecation. Although there is not a lot of depth to what Pump does or even Pump as a whole, I don't think people give him enough credit for his fun personality and ear for a catchy flow.
Sober Listening
"Harverd Dropout" is off to a rough start with an obnoxious chorus on "Drop Out." The beat has a fun, ascending melody, but Pump's delivery is so annoying that it's hard to stomach.
I first felt "I Love It" with Kanye West was incredibly mind-numbing with Pump's weak singing being entirely carried by autotune. Something I think even Pump haters can say to his credit is that on past releases, his producers were at least smart enough to not place Pump out of his limited comfort zone. This is a clear example of what happens when he is outside that zone. This is a clear example of what happens when he is outside that zone. At least West comes in the second half to give the listener a hilariously raunchy verse.
I didn't take earlier critiques that Pump was harming the youth by promoting idiotic behavior all that seriously because I felt the majority of listeners would use him as something to gawk at rather than take his messages to heart. However, the encouragement of ignorance consistently on "Harverd Dropout" is a bit more concerning with multiple references telling listeners to drop out and disrespect teachers.
The beat on "Butterfly Doors" sounds like something off a video game soundtrack. Pump's flow is average but head bobbing.
I used to hate the single "Multimillionaire" with Lil Uzi Vert because I can't stand it when Pump uses a softer tone when rapping. I did come around to it after multiple listens through Uzi's impressive flow and Pump's stupidly catchy hook.
Pump wastes a decent Ronny J beat on "Vroom Vroom Vroom" where he has some of his sloppiest flows and most infantile lyrics ever.
"Esskeetit" is the most memeable track on the record with Pump repeating his infamous catchphrase. The instrumental is bouncy and there are numerous quotables with his goofy and aggressive flow.
Overall: 4/10
Best songs: "Esskeetit," "Butterfly Doors," "Multi Millionaire," "Too Much Ice," "Drug Addicts," and "Fasho Fasho"
Worst songs: "Off White"
One smoke session later…
There are actually some pretty impressive flows on "ION" with Smokepurpp. I've usually been underwhelmed by Smokepurpp performances, but here, he at least manages to keep up with Pump's energy. The hook is weak and annoying, however.
The arpeggio keys on "Fasho Fasho" are actually hauntingly melodic. Offset weirdly sounds like an exact copy of a recently released Gucci Mane.
I wasn't sure what to expect from a song like "Off White," but what I didn't see coming was a severely undeveloped track with an ear-grating instrumental and an even worse hook. Not only are there multiple generic trap references, but there's also a Fortnite reference that's straight up cringe-worthy. I've got to give Pump credit, however, for bringing up his dyslexia. It's a difficult disability that's rarely discussed in art, so it's nice to see he's using his platform to bring attention to educational ailments.
The instrumental on "Too Much Ice" sounds like an alarm, giving the track an extra level of suspense and urgency. Quavo doesn't add much, but he maintains the energy of the track.
Lil Wayne's appearance on "Be Like Me" makes sense considering how much influence he's had on contemporary rap. Pump's contribution doesn't really measure up.
YG and 2 Chainz' contributions are greatly appreciated on "Stripper Name." They offer a pleasant break from the stupidity even if they're not exactly speaking gospel.
"Drug Addicts," whose insane music video features the likes of Charlie Sheen, is a pretty run of the mill Pump track. There are a couple funny one-liners and a passable instrumental, but there's not a lot that sticks with me.
"Who Dat" has an eerily hypnotizing piano melody over this deep bubbly bass. Pump reminds me quite a bit of Lil Xan with his croaky vocal fry tonality. He carries slightly more energy than Xan, but it's still not one of the highlights.
Henry Netherland can be reached at entertainment@collegian.com or on Twitter @NetherlandHenry.