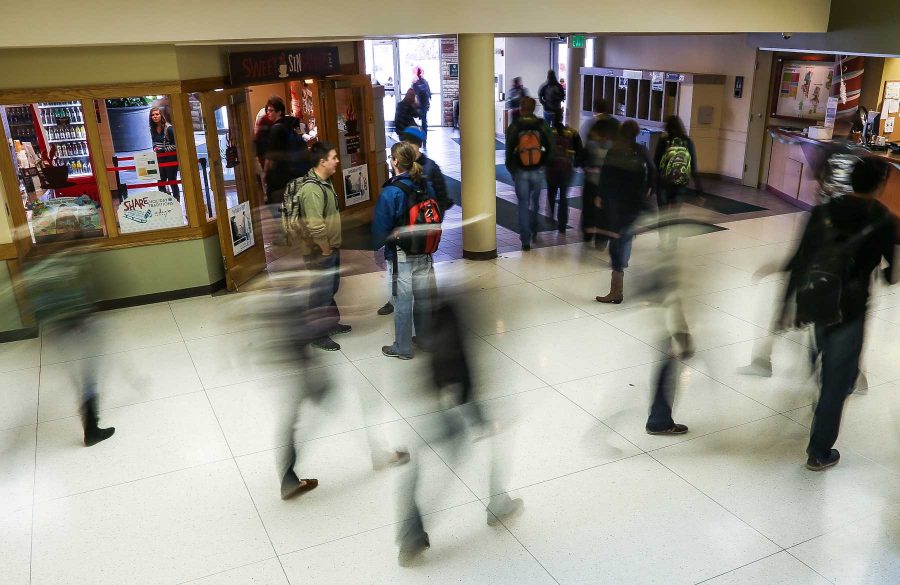 Returning to campus after a long winter hibernation can be a difficult task, even for the most dedicated students. After the pressure of last semester's final exams, a 5-week long break with no classes, homework, quizzes and pressure can make us forget what its like to be at school, and strike up fears and anxieties about returning to classes. Here are 6 tips for making the beginning of the semester more palatable.
Have a plan
It's easy to roll out of bed on the first day and come to campus with your still unopened backpack, but you definitely shouldn't. We're not saying you have to pack up and lay out an outfit like it's the first day of 4th grade, but grabbing a few new supplies, making sure you've got your schedule on your phone and putting on a new pair of socks can go a long way for making the semester start off right. And if you didn't do it today, there's always tomorrow. Just make sure to get it done before syllabus week is over.
Know what you want to do
College is tough. Take a little time to think about last semester, what went wrong and what went right. Make a real effort to learn from your mistakes, capitalize on your successes and make this semester better than the one before it.
Tie up any loose ends
Try not to go into the new semester with anything lingering that is easily fixable. Clean up your apartment, do some laundry and take the month-old fast food wrappers out of the backseat. Anything you've been thinking about getting done for the past two weeks, but haven't had the energy to do because you're "on break," get it done now. You'll thank yourself in class when you're not worrying about the black mold growing on your shower head.
Know what your friends are doing
Friendship is the most valuable commodity on campus, and often it's our friends who give us the motivation and energy to make it through the semester. If you've got a classmate or library partner who went home over the break, or if you just haven't been as close as you could've been, take a minute to text them and ask what they're up too and what their schedule looks like.
Eat well
It's terrifyingly easy to eat like total crap, especially if all your meals are coming from on-campus. Having a poor diet can sap energy, distract you from studying and drain your bank account. Instead of visiting Ram's Lobby Shop for an Arizona iced tea and Pringles three times a day, spend an hour and go to the grocery store, and not just for the home-sized versions of the snacks available on campus. If you're really at a loss for what to cook, just ask your mom.
Treat yourself
Saving money is an important skill and something we should all be doing, but that doesn't mean we can't get ourselves something nice once in a while. Don't go too crazy, but a new pair of jeans to replace your old ones, a new, earwax-free, pair of headphones or a new water bottle can help the new semester feel just a little more manageable.
Walker Discoe can be reached at entertainment@collegian.com and on Twitter @wdiscoe.