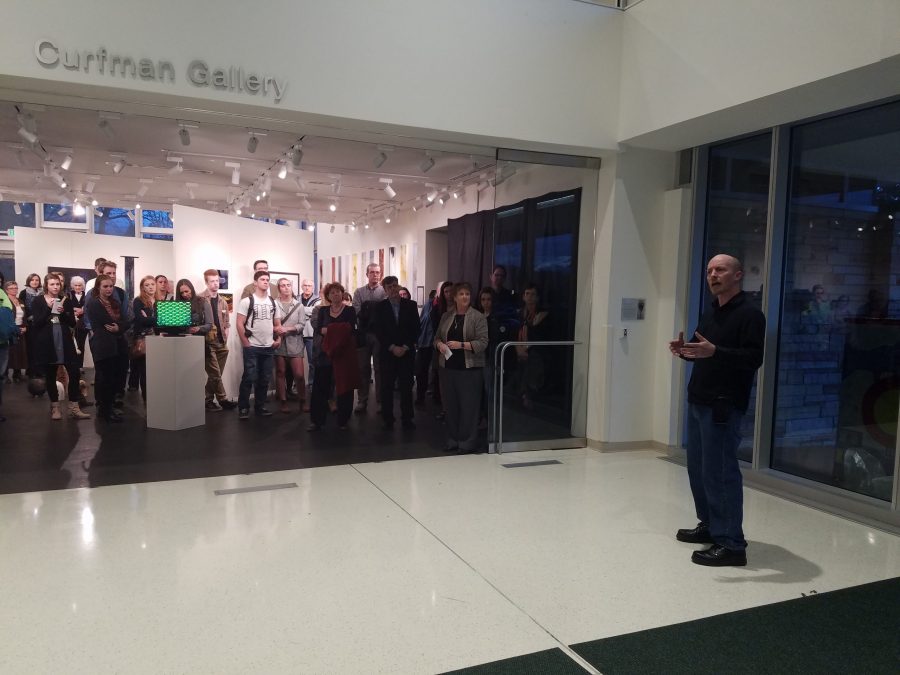 Since the times of Leonardo DaVinci, both art and science have gone hand in hand in creation, innovation and expression. The College of Liberal Arts and the College of Natural Sciences will be partnering to celebrate the intersection of these two schools of thought.
Registration is now open for the 11th biennial Art & Science Exhibition, a showcase of science-inspired expressions that will be displayed at the Curfman Gallery in the Lory Student Center in late February.
"There is such beauty and creativity in science," said Lisa Dysleki, a Dean for the College of Natural Sciences. "Sometimes when we communicate about science we lose some of the expression of that beauty and creativity."
In past exhibitions, showcased entries have spanned a wide variety of mediums, such as painting, sculpture, photography, video and many more forms of unique and creative expression. As long as it relates to the theme, there is no limit to what can or cannot be submitted.
"There are images that are created on scanning electron microscopes, which are super zoomed in images of things like insects," Dysleki said. "(Also) data scientists who are representing data in unique ways. That can all be considered art."
Registration is open to anyone—students and staff—who have a creative interest in the subjects of art and science, whether they have experience in gallery showings or do not.
"We have people submit from all across campus who have been doing art for a really long time, and people who have never done anything like this before," Dysleki said. "It's an opportunity especially for people who have never thought they could do something like this."
The selected entries, which will be chosen by a jury of experienced artists and scientists, will be displayed from Feb. 26 to Mar. 26. A reception will take place on the opening night to celebrate the accomplishments of the artists, and give the entrants an opportunity to connect over their shared passions.
"During the opening, when all the scientists and artists are there hanging out, all of those labels fall away and you end up with a group of people that are interested in looking at things from different perspectives," Dysleki said.
Registration forms are due by Feb. 8. The online form can be found on the College of Natural Sciences' website.