A first listen to J.I.D's long-awaited sophomore album "DiCaprio 2"
Henry Netherland
November 28, 2018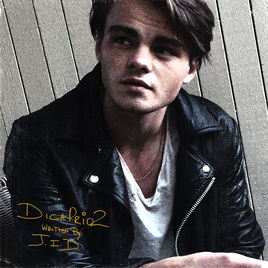 Ever since J.I.D. dropped the atomic bomb that was "The Never Story," conscious hip-hop fans have been waiting, mouths watered, for a new project from their lyrical spiritual miracle.
J.I.D. has made waves with his latest project, "DiCaprio 2", for his enunciated speedy flow as well as his knack for dark, but incredibly smart lyricism. He especially caught my attention for his appearance at CSU's own Clash of the Titans and his performances as a XXL Freshman. Because of my sheer anticipation for this album, I did not want to wait to do a formal review, but rather my initial reactions to each song on the project.
"Frequency Change": A weird, but intriguing opening to the album. J.I.D takes the listener through a series of television channels exploring the different genres of the medium such as soap operas and news shows.
"Slick Talk": The instrumental to this thing is undeniably eerie especially in the beginning. J.I.D's flow is not as brisk as some of his other releases, but he still finds a way to impressively string his bars together.
"Westbrook" feat. A$AP Ferg: A$AP Ferg's chorus is kind of catchy, but J.I.D continues to steal the show with what has to be his most out of control performance yet.
"Off Deez" feat. J. Cole: An incredible single leading up to the album's release. It truly showcases J.I.D's raw talent and even manages to squeeze in one of J. Cole's best performances period.
"151 Rum": This was and continues to be a straight to the point banger.
"Off Da Zoinkys": Here J.I.D takes an unexpected anti-drug stance despite frequently referencing drugs on several past records. He encourages his loved ones to refrain from drugs in order to refocus their priorities and regain control.
"Workin' Out": The intro has an annoying melody, but luckily it's interrupted for a smooth jazz loop.
"Tiiied" feat. 6lack & Ella Mai: I want to enjoy this because of some of the vocal melodies and flows, but the instrumental just sounds so off that 6lack and J.I.D just sound awkward over it.
"Skrawberries" feat. BJ the Chicago Kid: J.I.D takes a softer approach instrumentally and lyrically; talking about his resilient love with his significant other. BJ has a very sweet melody on the hook.
"Hot Box" feat. Method Man & Joey Badass: Here J.I.D raps over a jazzy East Coast boom bap with New York legends, Method Man and Joey Bada$$.
"Mounted Up": J.I.D spits some of his fastest flows over a relatively simple instrumental.
"Just Da Other Day": The chorus on this one is really annoying. His flows are okay, but they sound familiar.
"Despacito Too": Glad to see him openly express his love of meme culture. Here he self reflects on his struggles as well as his future accomplishments.
"Hasta Luego": Unfortunately, the closer has the clunkiest chorus on the entire record.
This is an album that definitely requires multiple listens. But just off of first impressions, J.I.D just varied his sound much more than I thought possible. With just two albums in, he's showing to become one of the best lyricists of all time.
Collegian reporter Henry Netherland can be reached at entertainment@.com or on Twitter @NetherlandHenry.