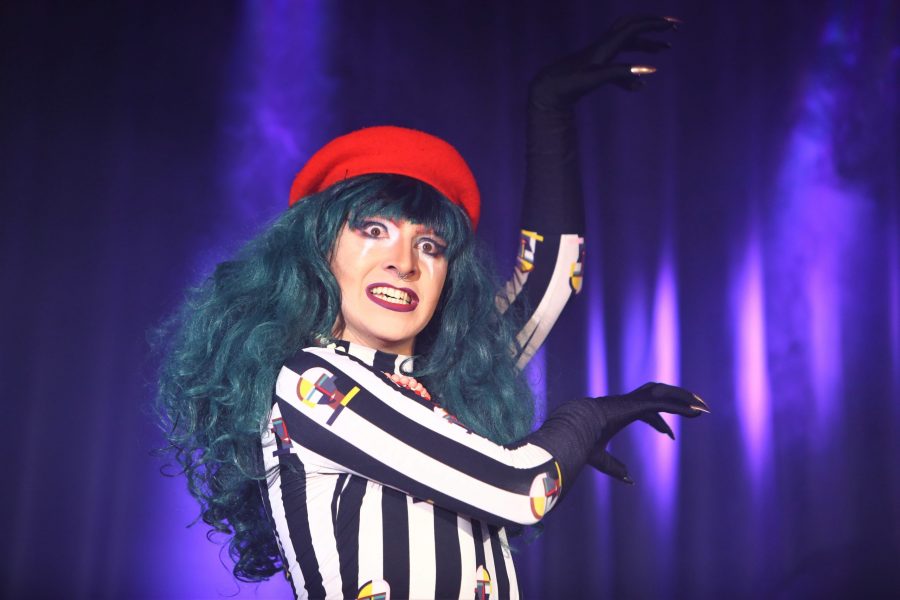 Drag queens and drag kings turned back time Oct. 21 in the Lory Student Center Grand Ballroom for the fall 2018 "Throwback!" drag show, presented by PRISM CSU.
Leading up to opening curtain, theatre smoke consumed the stage illuminating the rainbow-colored pillars of light surrounding the backend of the stage. Audience members steadily filed in, filling up the enormous ballroom.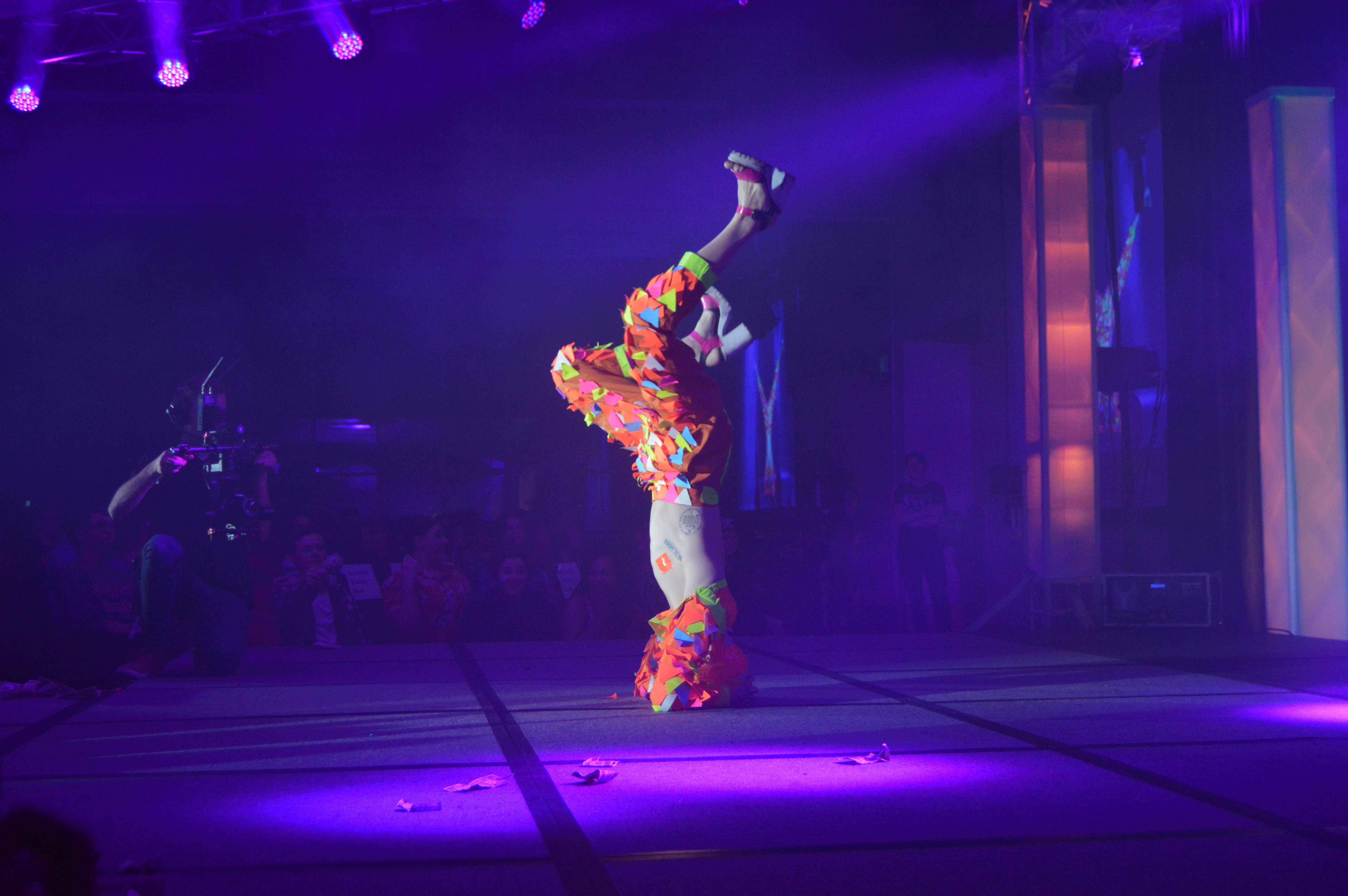 Admission to the show was free, but tips benefiting the Pride Resource Center and their GLBT scholarship were accepted. The show's fundraiser did not surpass last year's goal, but they did raise $1,964, of which $517 was raised in 30 seconds.
Jessica L'Whor and Evelyn Evermoore hosted the show, of which season nine runner up from "RuPaul's Drag Race" Peppermint was a special guest and final performer.
In between songs, L'Whor and Evermoore bantered, held Q&A's and educated audience members about voting in local elections and getting tested for sexually transmitted diseases. L'Whor even went as far as to clarify the complicated issues with gender identification in drag.
"(Outside of drag), I go by masculine pronouns – he, him, his," L'Whor said. "Honestly I think being in drag is as confusing for myself as it is being in front of all of you. I go by any pronouns that feel comfortable to you. I'm not offended by anything personally just because I think there's a lot more questions going on here."
According to Pride Resource Center Director Dora Frias, the office is celebrating its 20th anniversary this year. Just hours before the show, participants practiced their routines both on and offstage. Due to the large number of performers, on stage rehearsal time was limited with most of them doing a run through only a couple of times. Fortunately, everyone got some practice at the dress rehearsal the week before.
It's somewhere where weirdos can get together and realize they're not alone. Once you're in a room full of people that all look different, it just feels comforting. You don't feel anywhere quite as home." -Katie Cogborn, drag show attendee
Harper Bovberg, who performed as "Pretty Harry," said it was his first time ever performing drag, so he made sure to practice his act diligently.
"I have actually watched so many performances of Elvis Presley and stage performances of 'Grease' because the song that I'm doing is 'The Wanderer,'" Bovberg said. "So I've kind of styled this particular performance off of that more like classic rock and roll feel. So I've done my best to mimic that, I've even learned to do the toe stand that Elvis does in order to do this."
While backstage, some performers applied their intricately designed makeup while others practiced their dance routines with their group.
 Those who are interested in volunteering for the Spring 2019 Drag Show can attend weekly PRISM meetings, Thursdays in room 226 at 6 p.m.
Stephen Tafoya, who performed as YungRaccoon, said makeup is an essential aspect to the drag show performance.
"It really helps with the transformation of it all," Tafoya said. "It puts you in a body that's not necessarily yours, but is completely controlled by your artistic ambitions."
Several minutes before the doors even opened, a line stretched down the third floor wrapping around multiple corners. The anticipation of the flamboyantly dressed audience was immeasurable.
Katie Cogborn, who has attended an uncountable number of drag shows, said the performances are an essential aspect of the LGBT community.
"It's somewhere where weirdos can get together and realize they're not alone," Cogborn said. "Once you're in a room full of people that all look different, it just feels comforting. You don't feel anywhere quite as home."
Given the show's theme, performances used songs from artists in various musical eras including Michael Jackson, Selena and P!nk. Not every performer was quite as lighthearted. Lola Gag, for example, took on a much darker, more political tone in her performance. Visually accompanying her were dark clips of her being bound interspersed with various politically charged images.
Alex Salazar who performed as Queenie said performing in drag shows offers him an opportunity for expansion.
"(I want to) potentially develop a larger platform than what I already have and grow as a person and a performer through drag by connecting with the community that we have both in Fort Collins and on CSU's campus," Salazar said.
Henry Netherland can be reached at entertainment@collegian.com or on Twitter @NetherlandHenry.