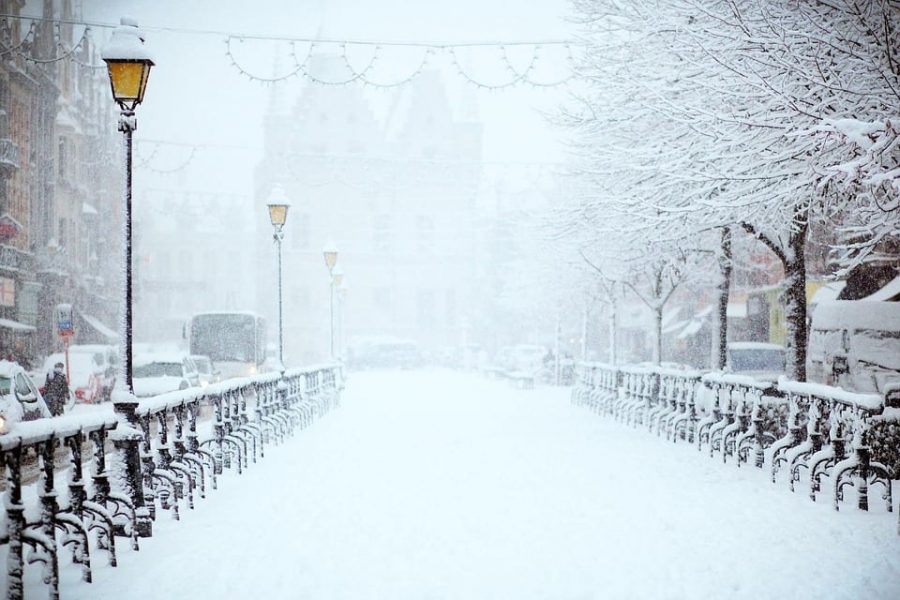 Come on, Colorado, make up your mind. Is it fall or winter?
Regardless of the season, cold weather has come. It's time to tuck away your sunny summer playlists and embrace the mood of the cold. Here is a playlist that will transition you into the approaching short, cold and dark days.
1) Radiohead – "Idioteque"
Radiohead's fourth album "Kid A" makes you freeze just by looking at the ice caps on the album cover. "Idioteque" encompasses the cold with the power of its minimalism and Thom Yorke repeating "ice age coming" after the first chorus.
2) Chad VanGaalen – "Peace on the Rise"
Chad VanGaalen has mastered a sort of haunting hollowness with his innovative approach to music production. "Peace on the Rise" is for people who may have conflicting feelings about our current weather. It's oddly beautiful, but you can't put your finger on why.
3) Mac Demarco – "A Wolf Who Wears Sheep's Clothes (Demo)"
Mac Demarco can help you forget the cold weather for a second. He strips the usual surf rock sound on his newly released demos of "This Old Dog" and leaves skeletons that make it appropriate for the season.
4) Minus the Bear – "Double Vision Quest"
You're probably holding out on turning the heat on in your apartment. We're all with you. Minus the Bear's "Planet of Ice" makes you feel like you're huddled under blankets in your 55-degree room.
5) Wilco – "Rising Red Lung"
Some days it's too cold to hike. Luckily, we can enjoy the views from the secluded highways in Colorado. Take a quiet drive in the comfort of your warm car with Wilco to compliment the beautiful landscapes.
6) Khruangbin – "Two Fish and an Elephant"
Talking about the freezing temperatures won't make it any warmer. Take a page from Khruangbin's book and don't say anything at all. Just chill.
7) Dawes – "That Western Skyline"
Not used to the Colorado snow? Neither is Dawes. This song by the Los Angeles band is about moving to a place vastly different and having second thoughts, but don't give up just yet. Spring will be here before you know it.
8) Modest Mouse – "Perfect Disguise" and "Tiny Cities Made of Ashes"
The transition between these two songs may get more upbeat, but it does not get any warmer. The album is called "The Moon and Antarctica" for a reason.
9) Real Estate – "Suburban Dogs"
Early Real Estate almost feels incomplete with the lo-fi sound and muffled vocals. "Suburban Dogs" perfectly parallels the cold weather and the emptiness that comes with it.
10) The Beach Boys – "Surfin' USA"
Surf's up everybody! Grab your boards and hit the beach. The sun is shining and the piña coladas are flowing. Just don't forget the sunscr – oops. Wrong playlist. Anyway, just go to Florida if you hate the cold weather.
Jonny Rhein can be reached at entertainment@collegian.com or on Twitter @jonnyrhein.