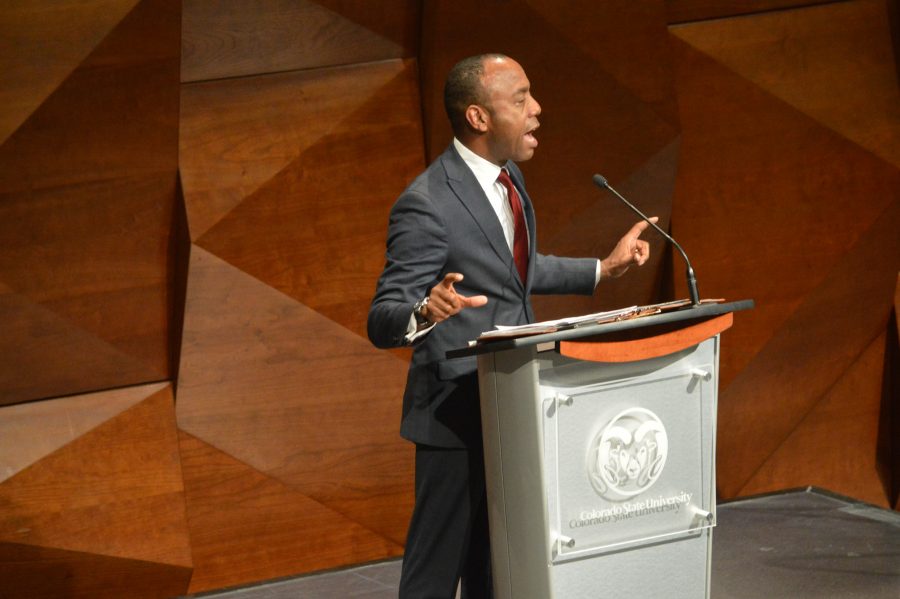 From Oct. 1 to Oct. 5, the Lory Student Center at Colorado State University hosted the Diversity Symposium where students could attend a myriad of presentations dealing with issues in diversity on campus. The presentations were held open to the general public and were separated into digestible time blocks allowing students to attend them in between classes.
"Structure and Strategy: the Feminist Fight Club at CSU" was presented by Cori Wong, assistant vice president for gender equity and Megan Skeehan on Oct 1. The demonstration went over Feminist Fight Club's overarching goals and strategies for the future.
"This particular presentation we're focusing on sharing information about the structure and the strategy behind the development of the Feminist Fight Club at CSU," Wong said. "What we've already done and and why so that when we move forward in the next year and beyond that it's clear what the purpose of the Feminist Fight Club is."
The various demonstrations scheduled throughout the week attempted to touch on diversity in every aspect of life at CSU, even digitally. CSU's online program makes up 11 percent of the overall student body. "Invisible Diversity: Examining the Online CSU Student" was presented by Amy Quinn-Sparks, Karin Skogerboe Bright and Joy Nyenhuis on Oct 4. The trio discussed diversity in CSU's online programs as well as how aspects of in-person education can be applied to online teaching.
"We worked as a team to do research and really be able to bring the research practice approach to the presentation," Nyenhuis said. "(We) gave some thought to what our target audience, who might be attending. So we assumed we would have some students, faculty folks that would be attending and we really wanted to raise awareness about CSU online students; who we're serving and the impact of what that means for how we really promote the land-grant mission and increase accessibility to education."
Closing out the symposium Oct. 5 was outreach director for the Southern Poverty Law Center Lecia Brooks with her presentation about the history of the Civil Rights Movement and the importance of nonviolent protest.
"What I tried to bring the audience today was an overview on nonviolent civil protest," Brooks said. "Why it's important how nonviolent protests really can produce change over the long run. Remind people that change happens slowly and we have to have a commitment to it."
According to Brooks, presentations about diversity are essential in university culture because they allow listeners to open their mindset.
"I think it offers us an opportunity to kind of get outside of ourselves and our own experience," Brooks said. "It opens up a whole new thing. Sometimes you're surprised by what you hear and what you learn."
Henry Netherland can be reached at entertainment@.com or on Twitter @NetherlandHenry.