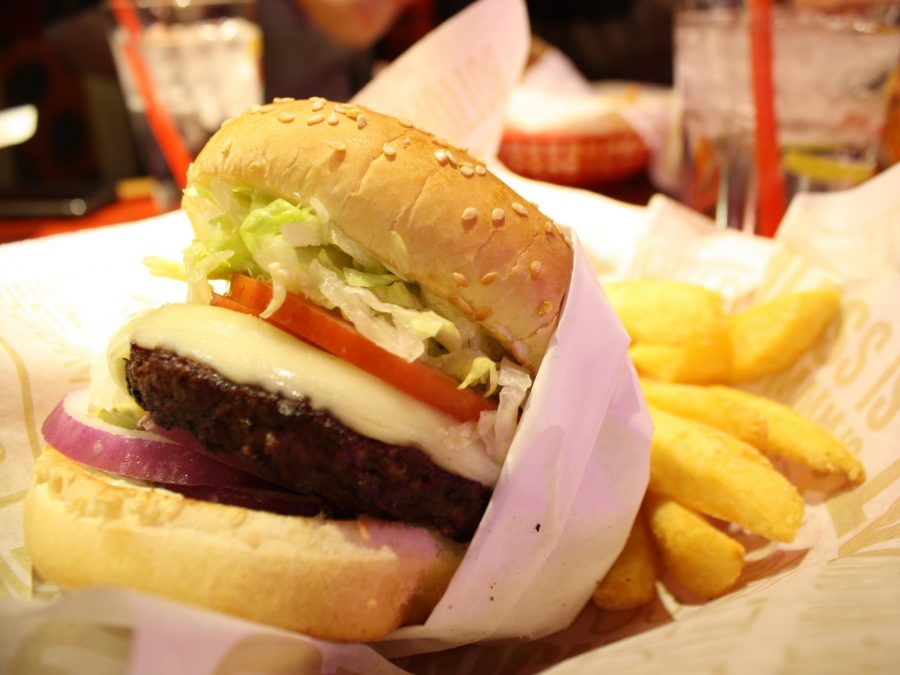 Nothing quite beats a burger on these unusually hot September days. There's something about how perfectly grilled ground beef and an array of bright vegetables marry so gloriously, but only when done right.
Big Al's Burgers and Dogs is inexpensive and can really satisfy a burger craving.
This place is good. Like, really good.
From the various types of fries to the 60/40 burger (60 percent beef, 40 percent bacon patty), this place seems to have it all. The ambiance pulls you in, from the local artwork hanging on the walls to the bench standing on literal legs—shoes and all.
Big Al's is located at 140 W. Mountain Ave. and is open Sunday – Thursday 10 a.m. – 9 p.m. Friday and Saturday 10 a.m. – 11 p.m.
It's as if a FoCo hipster decided to open a diner and the service is always wonderful. The employees are cheerful and goofy, and always willing to take a second and chat instead of trying to push customers out as fast as possible.
The company itself works to support local artists and the community with their Big Change Jar which goes straight to Project Self Sufficiency—a charity aimed at numerous local groups, including local veterans, environmental sustainability and homeless animals.
The fry combinations are outrageous. Classic Big Al's seasoning, truffle, salt and vinegar, sour cream and onion, and buffalo. My heart skips a beat!
And if you're outrageously indecisive, like myself, you can mix and match. Their shakes are a perfect consistency and super tasty. Not to mention, they offer seasonal flavors.
Big Al's also accommodates gluten-free diets and offers lettuce buns. My order consisted of half-and-half parmesan and buffalo fries, and a mushroom and swiss burger with a veggie patty. If I'm feeling guilty, I'll put it on a lettuce bun.
Unfortunately, I would not consider their burgers to be the best in town. The burgers tend to crumble after a few bites, and the fries can be a little too crispy, if you like a slightly soggy fry, like myself.
On the other hand, it's cheap as hell. Trust me! I could barely afford to eat this week, so I went to Big Al's to mourn my empty bank account…which doesn't make the most sense in hindsight.  
Collegian reporter Audrey Weiss can be reached at entertainment@collegian.com or on Twitter @Audkward.