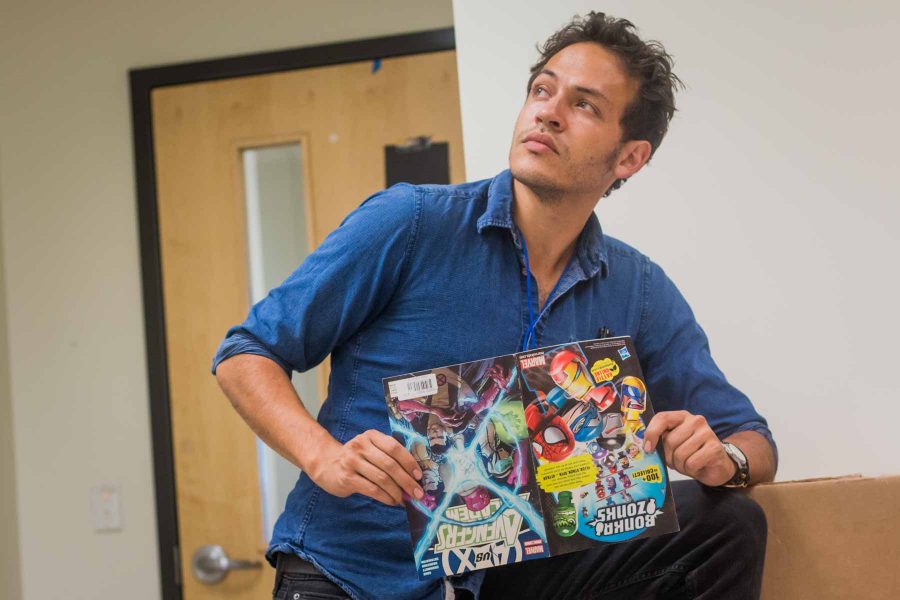 Fandoms from Trekkies to Whovians, can look forward to Fort Collins Comic-Con, opening this weekend with science-based panels and local cosplay.
The annual Fort Collins Comic-Con opens it's doors August 25-26 with 100 percent of badge sales going to benefit Poudre Canyon Libraries. The entire Con is family friendly and is a way for the community to come together and share an interest in popular culture. Shows like "Star Trek," "Firefly," and "Doctor Who" as well as superheroes from Marvel and DC will be represented.
"If you are interested in learning how to cosplay, there's going to be introduction cosplaying and crafting," said Nick Armstrong, the lead organizer for the Con. "There's even a creation of a leather bookmark which can get you into leather armor leatherworking with just a really simple introduction. We have a slew of really cool artists putting on really cool panels about getting into the industry and what they found and how things came together." 
This year's Con will focus largely on science. There will be several guest lecture panels hosted by local engineers, award-winning science writers and physicists. Dr. Erin MacDonald, who hosts the YouTube series "Dr. Erin Explains the Universe" will be hosting a panel about the truth behind scientific logic in science fiction.
"She's a great person that if you have a question about something on Star Trek like 'could that really happen?'" said Paula Watson-Lakamp, the communication manager for Poudre Canyon Libraries. "She can explain why or why not it would work."
In addition to the professional scientists, the Con will be hosting panels for local cosplayers including Personify Cosplay, Sloth Goth and Geek Girls Brunch who will be hosting panels and events during the Con.
"There will be cosplay galore," Armstrong said. "Both days from 12:30 to 1:30 there is a cosplay catwalk where people can show off their cosplay skills."
Along with the numerous panels taking place throughout the weekend, the Con offers an outlet for local artists to showcase their designs.  There will be original sci-fi paintings and drawings as well as fan art and comic books for sale as part of the event.
"Our Con is small enough that it creates that sense of comradery. And large enough that you can find somebody that you've never seen in Fort Collins, but who shares your fandom which is amazing." Nick Armstrong, Fort Collins Comic-Con organizer  
"We sit right up front and get to watch everyone walk in the front door so that's really great," Watson-Lakamp said. "It's especially fun because you see the little kids come in and their eyes get big and it's just so much fun."
The people who work the Con are all volunteers and, according to Armstrong, the events have a 100 percent retention rate for volunteers.
"I think just with our team of volunteers we kind of gain more and more every year and so many different people because they come one year, and love it and then come back and then they are staff," Watson-Lakamp said.
The Con plans to raise $100,000 in donations this year, topping the $75,000 from last year. Armstrong says he is positive they will reach their goal because of the increasing amount of event goers.
The event will have food trucks, superhero and Ghostbuster training camps and much more. 
"Our Con is small enough that it creates that sense of camaraderie," Armstrong said. "And large enough that you can find somebody that you've never seen in Fort Collins but who shares your fandom which is amazing." 
More information on Fort Collins Comic-Con and tickets is available at: https://fococomiccon.com/
Collegian Arts and Culture Editor Claire Oliver can be reached at entertainment@collegian.com or on Twitter @claire_oliver21.