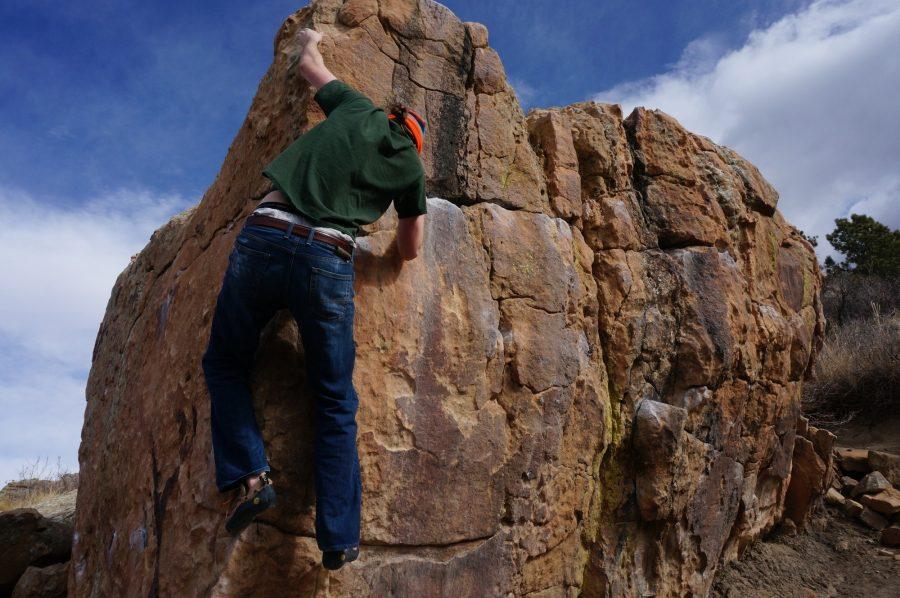 Summer is drawing to a close and all the unrealized potential the vacation had is now almost over.
In June, there was time for grand visions of scaling mountainsides, diving into frigid alpine lakes, spending nights tucked into sleeping bags underneath the big dipper and attending every concert Red Rocks had to offer. By August, the break looked more like family-sized bags of tortilla chips and reruns of Twin Peaks.
While classes may now be in session, the weather is still nice, Horsetooth has yet to freeze over and a trove of summertime adventures can still be had. Here are a few end-of-summer activities.
1. Boulder at Rotary Park
Rock Climbing is an inherently dangerous and risky sport, not to mention the amount of preparation and prior knowledge it requires. Bouldering, or climbing without ropes at low heights, is a fun and generally safe alternative, given a climber takes the right precautions.
Rotary Park is nestled above Horsetooth reservoir and just a short hike away from the parking area. With routes ranging from easy to extremely strenuous, Rotary Park offers challenges for everyone.
Detailed maps of the park and bouldering routes are available online, and a crash pad, climbing shoes, and chalk are all available to rent from the Rec Center. Make sure to research the area before climbing, bring plenty of snacks and water and be prepared for an awesome day among the rocks.
The mountains can be dangerous. More safety tips and precautions can be found at nps.gov. 
2. Bike, Hike or Run on Blue Sky Trail
Just across the reservoir, and before the Horsetooth Rock trailhead, is Blue Sky Trail. Making its way south for 4 miles before connecting with other trails, Blue Sky is an easy/moderate trail with fast and flowy terrain that makes for incredible mountain biking, hiking or trail running.
Spectacular views of Devils Backbone can be seen at the end of Blue Sky and an expansive trail system continues further south all the way to Loveland. Take lots of water and start early before the sun rises above the cliffs in the east. Be on the lookout for other trail users, deer, and sudden rock clusters.
3. Hike Grey Rock Trail 
Another trail and landmark destination in Northern Colorado is Grey Rock. This is a strenuous seven-mile hike that hasn't visited enough this summer. The area features scenic and varied forests, incredible rock formations, an alpine meadow and incredible views of Fort Collins and the Rockies to the west.
Just off Poudre Canyon, Grey Rock can be completed by strong and motivated hikers in around three hours. Prepare by wearing appropriate clothing, carrying plenty of food and water and letting someone know where you are going.
Don't skimp out on the actual rock either. Once you have completed the look it is another half mile to the top, but the views from the top are more than worth it here, and nearly every mountainous place in Colorado. 
Collegian reporter Walker Discoe can be reached at entertainment@collegian.com and on Twitter @wdiscoe.