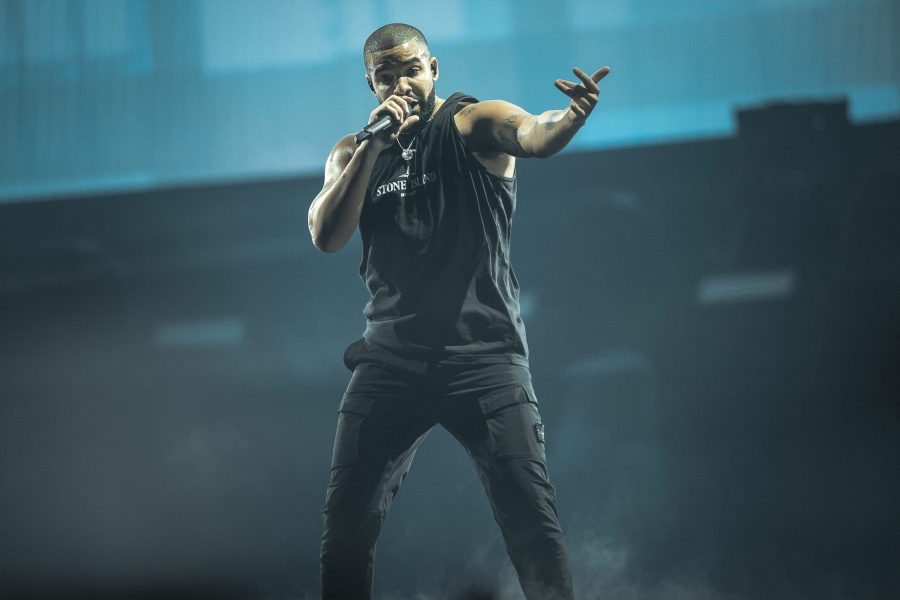 Last week Toronto native and rapper, Drake, released his highly anticipated fifth solo album titled "Scorpion."
With singles such as "God's Plan," "Nice For What" (a rendition of Lauryn Hill's "Ex-Factor) and "I'm Upset," which is accompanied by a music video with a reunion of the cast of Degrassi: The Next Generation, "Scorpion" has exceeded some Billboard and music expectations.
"Scorpion," a double-sided album featuring 25 tracks, showcases the rappers multiple talents. On side A, the rapper sticks to his roots and delivers with a classical rap style. On the B side, Drake takes a lighter tone and incorporates his singing abilities with the elements of R&B.
"Scorpion" is available to download and is not streaming on Spotify.
Known for his hype beats and creative wordplay, Drake reminds the masses why he continues to dominate the hip-hop industry, with songs like "Blue Tints," which features Future's vocals in the hook, and "Finesse." This album has definite club hits with memorable lyrics that paint a picture of wild nights and feelings of temporary, fake love.
The lengthy album includes songs with samples from classic hip-hop songs like NWA's "Dopeman." Songs like "That's How You Feel" and "Talk Up," features rap legend Jay-Z and brings forth the nostalgia of hip-hop and bridges the gap between the past and the present.
In addition to his use of samples, the self-proclaimed "rap god" resurrects beloved fellow artists, such as Michael Jackson in "Don't Matter To Me" and Static Major in "After Dark." Vocals of both of the late artists can be admired and heard intertwined with the rapper's legendary flows.
Drake has never struggled to stay out of a spotlight, but recently the rapper gained a great deal of media attention in the wake of one many of his rap beefs.
Earlier this year, fellow rapper Pusha T released his diss track, "The Story of Adinon," which calls out Drake for fathering a secret child with adult film star, Sophie Brussax. The song criticizes Drake for his choices and his lack of commitment to his child.
As listeners are submerged in this 25 track album, Drake opens up and confirms the rumors of having a child.
Speaking on the public criticism and his experience as a new father in tracks such as "Final Fantasy" and "March 14."
In one song, "Emotionless," he explains his choice to keep his son a secret with his lyrics: "I wasn't hiding my kid from the world. I was hiding the world from my kid."
The album gives fans a bit more to grasp and understand about the rapper, while delivering on some hype rhymes and sounds to resonate through the season.
Scorpion is available to download and is now streaming on Spotify.
Collegian reporter Deja Calloway can be reached at entertainment@collegian.com.