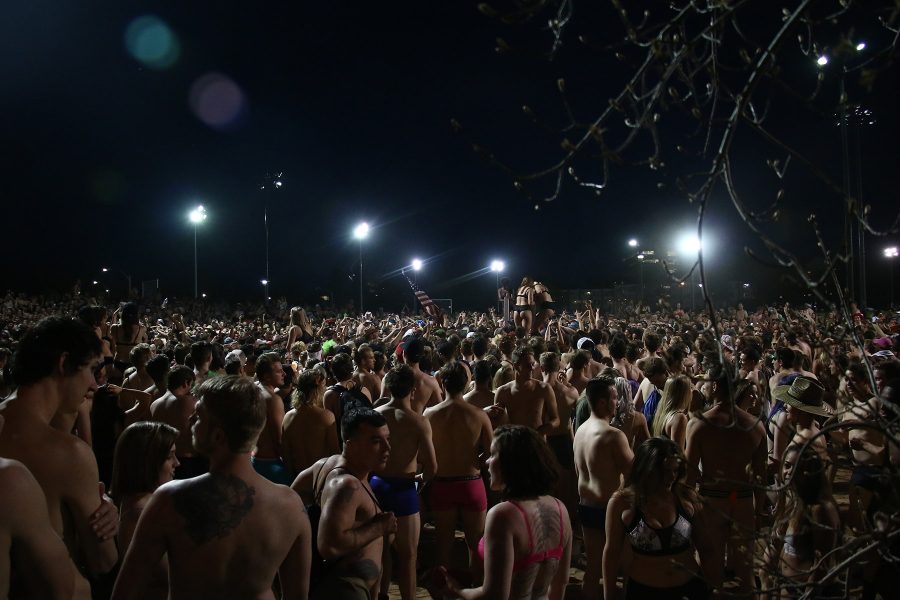 Call it the Undie Run, call it the Body Acceptance Run Extravaganza or B.A.R.E, call it what you will but it will always be controversial. 
The event, which has become a strange kind of tradition on the Colorado State University campus, is slotted to return for another year despite backlash surrounding the event in previous years.
It will take place on May 4 from 8 p.m. to 10 p.m. Students will strip down and follow the route around campus. The route has yet to be released. 
A Facebook page for the event expects to release the route before the event. The page also stated that they are not organizing or sponsoring the event but was created "to relay information to the students wanting to participate in this tradition."
The page said that the "intent is for a charity or BARE to organize it like the previous years."
Another Facebook page for BARE at CSU, states that the event is student-run event with the intent of being "a fun night of boxers, bras, donations and dancing." 
Both pages said the event is alcohol and drug-free and reminded visitors that "Rams take care of Rams."
Collegian reporter Ashley Potts can be reached at entertainment@collegian.com or on Twitter @ashleypotts09.