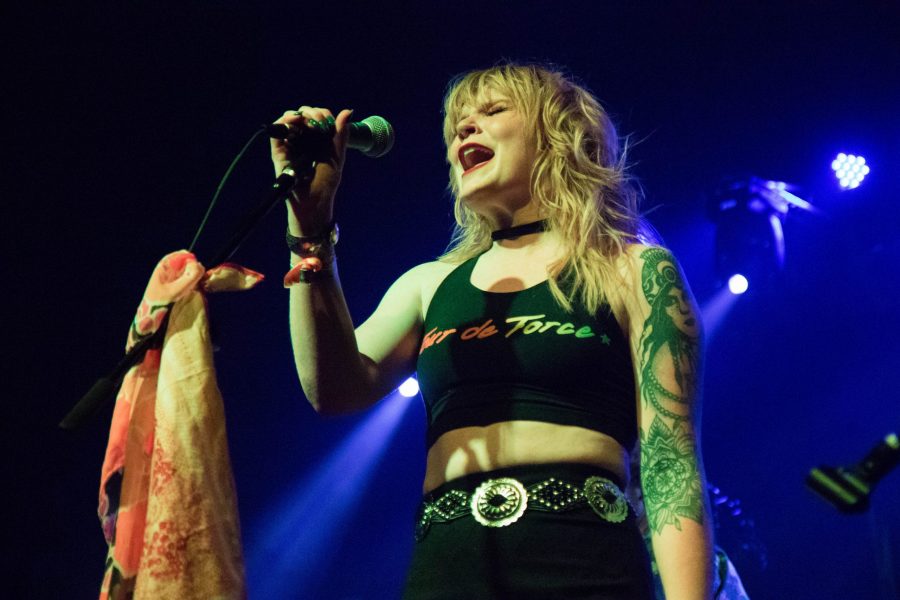 Across all genres of music and ages of musicians, the Fort Collins Music eXperiment kept Old Town alive throughout Friday, April 27 and Saturday, April 28.
For its 10th annual festival, FoCoMX had around 7,500 band members, plus ones, sponsors and other attendees in the community watching over 300 bands at over 30 venues. That is more people than there's ever been before, according to Greta Cornett, one of the co-founders of FoCoMX. 
"Almost everything went better than we expected," Cornett said. "The weather was amazing, the performances were amazing, the crowds were amazing."
FoCoMX tries out new experimental additions each year to see how well they do, and this year's new additions, like the Silent Disco in Old Town Square and the 53:14 music film festival were also successes for this year, Greta said. 
Overall, the Fort Collins Music Association puts this weekend-long festival of local music on in order to support local music and to give community members the ability to check out a lot of the talent Fort Collins has to offer. 
"I just love our Fort Collins community," Cornett said. "They come out and support local music so much, and just to feel that love all weekend, it was really cool. Everyone was really excited to go see local bands. And that's what it's all about."
Collegian reporter Julia Trowbridge can be reached at entertainment@collegian.com or on twitter @chapin_jules.