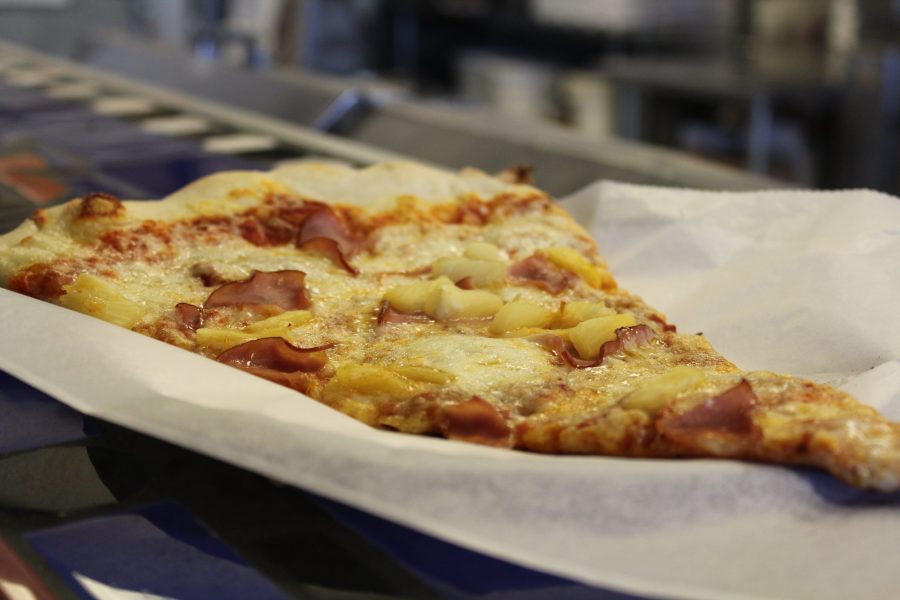 Video by Alyssa Proulx
We as a society frequently return to one question. Inspiring one of the most polarizing meme debates of all time: Does pineapple belong on pizza?
In a 2017 Buzzfeed poll, 62 percent of the polltakers favor pineapple on pizza. People say the debate should have been over when celebrity chef and internet meme Gordon Ramsey came out against this pizza topping, but the pineapple fan club is still going strong. Hell, the president of Iceland even wants to ban it. 
According to Know Your Meme, a database of all internet memes, the pineapple on pizza debate has been going on since 2009 and has gone through multiple resurgences, most frequently the 2017 resurgence all starting with a popular pro-pineapple tweet.
Pizza places in Fort Collins that have pineapple as a topping:
Krazy Karl's
Ramskeller
Cosmo's Pizza
Old Chicago
In terms of our taste buds, some argue pineapple is not enough to create the ideal combination of flavors.
"The thing I think that happens is people use either bacon or ham, which are both sweet, and pineapple is sweet, and they don't punctuate it with anything that has a sharp flavor," said Linda Hoffman, the owner of Come Back to the Table. "So I would add green bell peppers to that."
In a world where you can put anything on pizza from mac and cheese to peeps, pineapple shouldn't be that crazy. In recent history, Olympian Chloe Kim suggested "Hawaiian pizza" may be her post-olympic meal. 
A Canadian cook first created Hawaiian pizza in the mid`60s. Even though it has been around for a while, it is still a controversial issue. Some people love it; some people hate it. There is even some level of professional opinions from nutritionists and folks who work with pizza.
"I personally love the combination of sweet and savory, so I am all for pineapple on pizza," said Mackenzie Burgess, a junior nutrition student who also works for the Kendall Reagan Nutrition Center. "I always go for a classic Hawaiian pizza. Plus, the pineapple provides an added nutrition bonus with nutrients such as manganese and Vitamin C!"
"Once something's had pineapple on it and you don't like it, it's tainted."Kendra Barrett
Some also say that pineapple is a food that is obviously present when consumed. It has its own taste and there is no mistaking that it is a pineapple, and from this comes some turmoil.
"The thing I feel that makes it significant is you can detect very very easily more so than other things," said Kendra Barrett, a Beau Jo's employee. "Like a pickle, you can tell if something's touched a pickle, you can tell if something's touched a pineapple. I can taste if a pineapple has been on a pizza. I think that's what makes people so passionate about it because once something's had pineapple on it and you don't like it it's tainted."
Look, put whatever you want on a pizza. And let your friend put whatever they want on their pizza. Let people eat pizza. And do not let meme culture deter you from real debates and real change we have the power to make.
Collegian reporter Maddie Wright can be reached at entertainment@collegian.com or on Twitter @maddierwright.