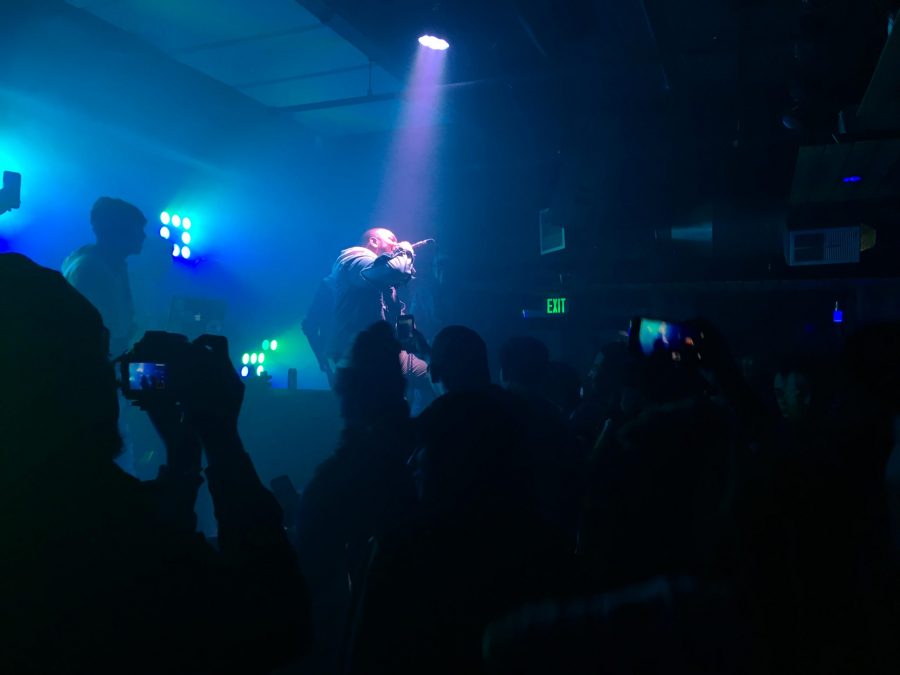 After an arduous two years of writing, recording and mixing, rapper and Colorado State University student Kent Washington released his newest mixtape, "T-9."
Inspired by 2000's mixtapes from artists like Lil Wayne, Washington used old beats from classic rap songs and added his own personal style to them.
In order to perfectly capture the intended sound, Washington had help from his engineer, Ramzi.
"It was amazing working with him," Washington said. "He knows my voice and what sounds good or not."
Not only did Washington collaborate on the production side, but he also recorded with several other Colorado rappers. On the mixtape, Washington has features from Trayce Chapman, MTG, Poetik Genius, Hypnautic from Top Flite Empire, Shaun Mercier, Jay Triiiple, Kayla Rae, Sysco Yola, Shyann Lee, DJ Machadellic and DJ Zenas.
"They are all established artists in Colorado," Washington said. "All making incredible waves and creating a lane for themselves towards greatness. Some of these artists have charted on Billboard, toured with Red Bull Sound Select and one is (part) of one of the biggest rap battle leagues."
During the process, Washington's biggest struggle was "balancing college life, finances and studio time," he said. "I'm definitely not rich, and you have to pay for studio time. I had to finesse my way to even complete this project, but it was well worth it."
Overall, Washington feels good about finishing "T-9." To celebrate the release, Washington held a free "Ugly Sweater & Du-Rag" mixtape release party at the Downtown Artery Friday night from 10 p.m. to 1 a.m.
The first two hours of the party featured social time as well as a DJ set. When midnight struck, what was once a social gathering turned into a full-fledged concert with Washington and some of his features performing his entire mixtape live.
As to why he chose the theme, Ugly Sweater & Du-Rag, Washington said he wanted to be inclusive.
"It's cold and people love ugly sweater parties," he said. "Adding du-rags was only adding a little bit more flavor. (Also,) so women (could) wear du-rags too. I'm not with gender roles, women can rock du-rags too and look fly."
Washington is excited to see where he'll go from "T-9."
"I think this project will be a launching pad for my solo career and brand, DEATHTRAP," he said. "(In) 2018, expect bigger shows, projects and potentially a tour."
Washington's next performance will be at The Great Gatsby Gala on Saturday, Nov. 30. The event will be hosted by actor and internet personality, King Keraun at the Summit Music Hall in Denver.
Copies of the mixtape can be found exclusively online for free on SoundCloud and Audiomack .
Collegian reporter Henry Netherland can be reached at entertainment@.com or on Twitter @NetherlandHenry.