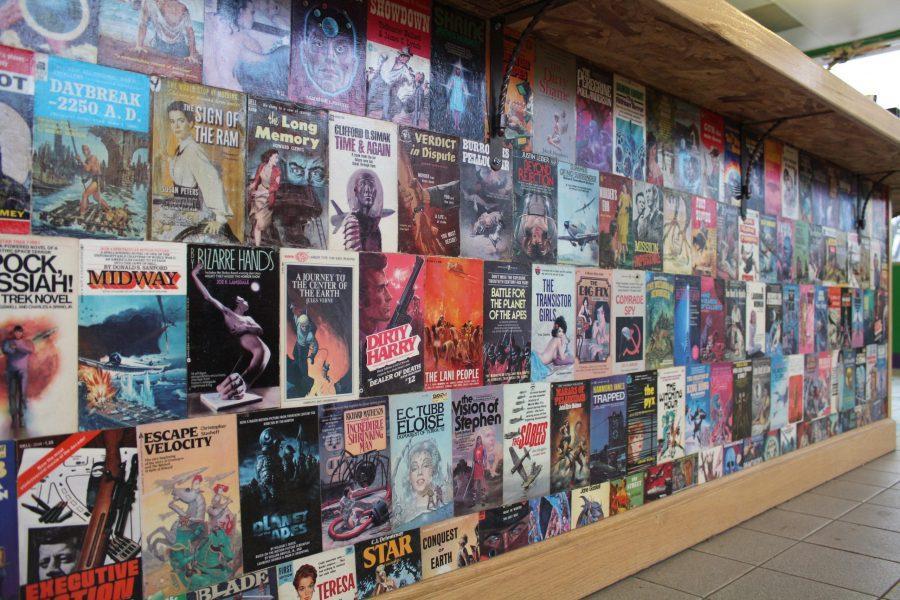 If you want both Dostoevsky and Pink Floyd, Bizarre Bazaar might be your scene.
The store's offerings include books, audiobooks, vinyl records, CDs and movies.
"We offer a very high quality selection," said Jane Makarchuk, the store's owner. "There are not that many stores that have music and books."
Makarchuk said the store's offerings include books, audiobooks, vinyl records and movies. It also sells audio equipment and can service them.
Located on 1014 S. College Avenue, the store has been in its present location for the past three years. The store was originally on Linden Street. Makarchuk said she loves the present location, especially the proximity to Colorado State University.
However, the store has its roots in New York state.
"We wanted to come West for better economy, better weather and to be closer to family,"  Makarchuk said.
Bizarre Bazaar offers items priced from $80 to 50 cents. Among the store's popular deals is the 50-cent bin outside the main entrance. There is also a selection of new arrival records for fewer than $8.
The store has a broad customer base, Makarchuk said. They range from children to Colorado State students.
"The demographic is as wide as Fort Collins," Makarchuk said.
Another distinctive aspect of the store is that people can sell their old books, records and other goodies. Having people selling their materials back gives the store a local flavor, Makarchuk said.
"We are all about reusing and recycling," Makarchuk said. 
Customer can get either cash or an in-store credit. In-store credits are 50 percent more than cash offerings The pay is dependent on a number of factors including the item's rarity and its demand.
"We are very selective," Makarchuk said.
Makarchuk said that The Grateful Dead, Led Zeppelin and Pink Floyd albums are among the item that are most desirable.
Customers have found their own particular niches in Bizarre Bazaar.
Sierra Gardner, a record aficionado, called the store "supercool."
"You always walk away with something," Gardner said.
Gardner also likes the fact that the store sells records, Pink Floyd in particular.                   
Tuscan Glass loves the display of comic characters, which flank the shelves.
"They look really cool," Glass said.                         
 His take on the store?
"It is completely awesome," Glass said.
Makarchuk would like to keep expanding the operation to include a café with soup and lunch offerings.
Makarchuk also said she would like offer more space for the younger crowd with spaces for socializing without alcohol.
 Time is a significant obstacle according to Makarchuk, who runs two businesses.
She said, "it is a big vision and it is hard to achieve." 
 Bizarre Bazaar
1014 S. College Ave.
Hours: 10 a.m.–7 p.m. Saturday through Thursday, 10 a.m.–8 p.m. Monday through Friday.
Contact: ( 970) 484-1699
Collegian reporter Mir-Yashar Seyedbagheri can be reached at entertainment@collegian.com. His Twitter handle is @dudesosad