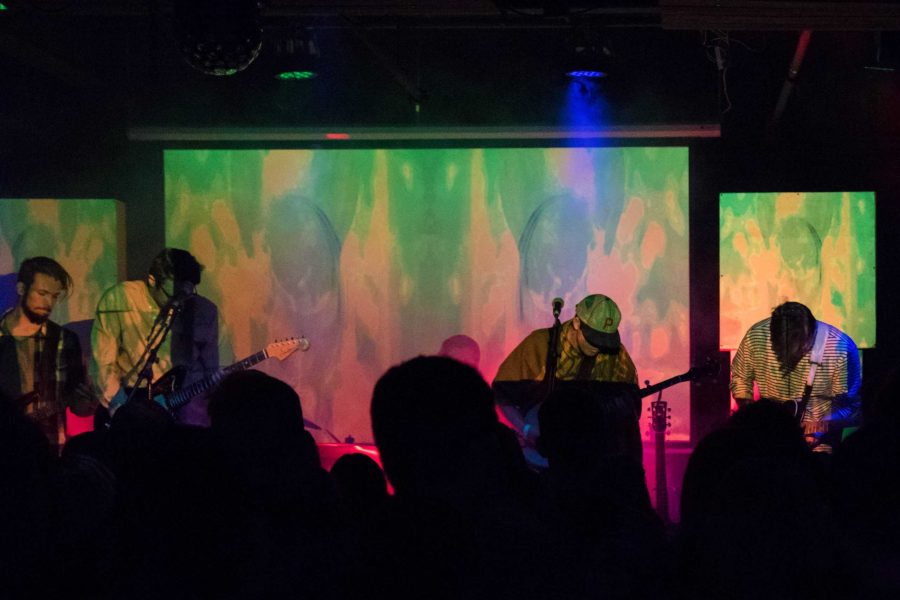 Places Back Home, a self-described "dad-core" band, will have a bittersweet EP release concert this weekend.
On Saturday, Oct. 14 at 9 p.m. at Hodi's Half Note, the Fort Collins-based band will perform their new EP. In addition, it will be the last concert with their banjo player and vocalist, Corey Wright.
"It's a good time in my life to pursue the type of music I feel passionate about," Wright said. "I'm reasonably heartbroken. I love these boys a lot. I love being in Places Back Home. But now I can just support the band and love on them as much as I can."
The band started in April 2015. Initially, it only consisted of three of the five members that are a part of the band today. All of the band members have been playing their instruments and enjoying music for most of their lives.
"I started playing the guitar because I was a middle school boy who couldn't find a girlfriend," said electric guitarist Bailey Entner. "I don't know if it worked. But I ended up falling in love with the instrument and music."
From practicing at interesting hours of the day to performing together in Fort Collins and Denver, Entner said the band has grown to be a family and has shared many positive experiences with each other.
"We had a perfect EP release show last September at the Artery," Entner said. "The show was nuts. An outpouring of people showed up and really cared about what we were doing."
Places Back Home has grown into their sound. Their EP release that is coming out this weekend makes their growth apparent, according to Entner.
Collin Stover, the bassist, was a fan for the past couple of years and has recently joined the band.
"Being around for a couple of years and seeing even the evolution of stage performance was super apparent of the growth of the band," Stover said. "It's a good indicator, seeing people get more comfortable with their music on stage."
With the connections in this band being strong and heartfelt, the art they create is heartfelt as well. The band writes and performs in order to create a connection with other people and explore the experience of being human.
"We write because we're compelled to write," Wright said. "I think any decent writers want to engage in humanity and people's experience."
Although Wright is leaving the band, they all still plan to work together and to open for each other's concerts. Wright is currently working on his own music project, WeAreForests, which is more of a singer and songwriter genre.
In general, Places Back Home encourages people to get out and go to concerts, saying that people are not going to shows as often anymore. Fort Collins has a budding band and performance scene, with good live music at low costs.
"It's really great and cheap entertainment," Stover said. "There's so much talent around town. You could see a tiny local band for $5, and they'd probably be really good. You get to see people making art in front of your eyes."
Upcoming Concerts:
Places Back Home: Saturday, Oct. 14 at 9 p.m. Hodi's Half Note
WeAreForests: Saturday, Oct. 28, House Show
Places Back Home: Saturday, Nov. 4 at the Downtown Artery
Collegian Reporter Julia Trowbridge can be reached at entertainment@collegian.com or on twitter @chapin_jules.