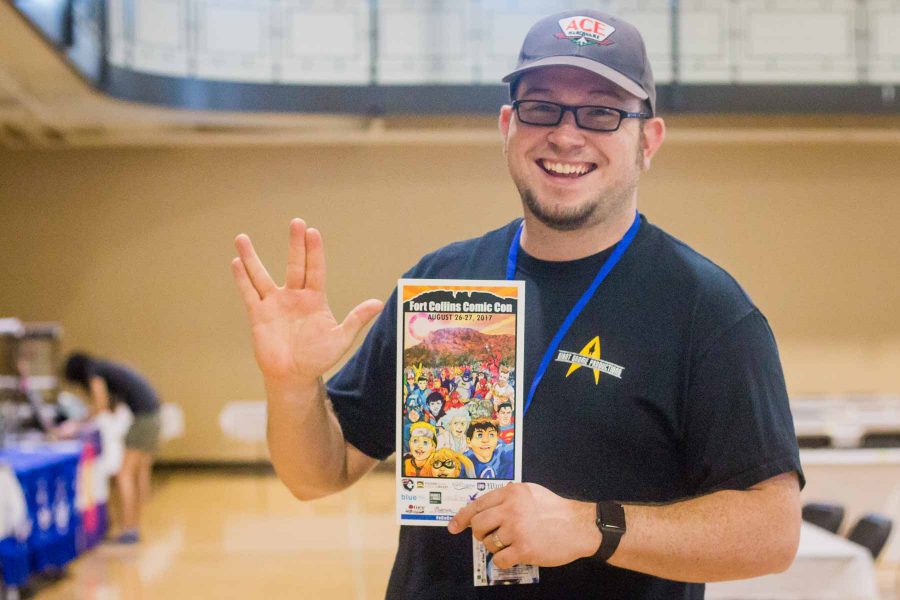 To find out more about the Fort Collins Comic Con, visit their website at fococomiccon.com.
Fort Collins Comic Con, an endeavor that began as the brainchild of two Colorado State University alumni, celebrated its third year this weekend.
Nick Armstrong, one of the co-founders, said he started the event because he wanted to bring the con culture closer to home.
"I was tired of driving two and a half hours to Denver and feeling hundreds of dollars shorter," Armstrong said.
Armstrong started the convention with the idea of finding an outlet for the con community in Fort Collins. He said he did not anticipate how impactful the convention would be.
After three years of working at the convention, other CSU alumni James Lopez, Yvonne Kullberg, Kelsey Myers and Jakki Janero joined and saw the convention empower the local community.
"There were a group of kids who bought passes but never attended panels or the vendor room," Lopez said. "Each year the kids would go to an empty room and hang out and share their interests with one another."
Lopez said moments like that are the highlight each year.
Fort Collins Comic Con has empowered other members of the community to rise up in the ranks. Kullberg used to be a volunteer at the convention until she was offered a volunteer coordinator position by Armstrong.
Kullberg was a 2014 graduate from CSU who received her degree in wildlife biology and later went on to be president of her home owner association. In this position, Kullberg met Armstrong and found a way to become part of the convention.
Myers and Janero also rose up the ranks when joining Fort Collins Comic Con. Janero was a former panelist who was recruited by Armstrong to run social media. Myers graduated from CSU in 2012 and became a joint coordinator with Kullberg for volunteers.
Lopez, Armstrong and Myers are all alumni who formerly worked at the KCSU student radio station as DJs and managers. They said they have CSU and student media to thank for their success with Fort Collins Comic Con.
The marketing, volunteer and recruitment skills Armstrong learned at CSU have been a major influence in his daily work, he said.
Lopez considers those he has worked with at Fort Collins Comic Con to be his family, which was not something he felt from other groups he had been a part of, he said. But, he could sense the passion from Armstrong to create a truly great event.
Myers said she enjoys the empowerment of seeing volunteers wanting to work eight to 10 hours for free or learning skills that help her in her event coordinator job.
"Working for a large scale event for hours for free is a great way to get a good job," Myers said. "This shows what you're willing to do for free. If you're willing to put in a lot of effort for free, companies would love to see what you'll do when they pay you to do the same thing."
Each alumni has their own story. Through the hard work of Armstrong, Lopez and other CSU alumni, they have empowered a community by putting on the annual Fort Collins Comic Con.
Collegian reporter Kevin Avis can be reached at entertainment@collegian.com.