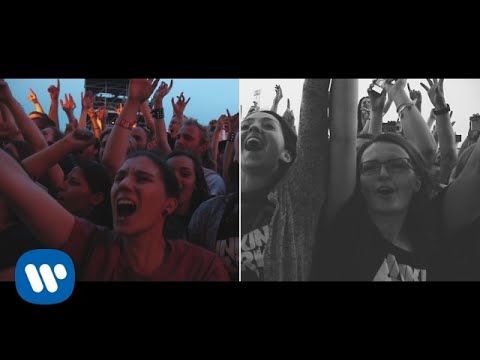 On July 20, many people woke up to the terrible news that Chester Bennington was found dead in his home in California. It was later confirmed that his death was from suicide. Bennington was just 41 years old.
Now almost a week later we have had time to look back on Bennington's life and career with Linkin Park. While he fronted the popular rock band for almost two decades, he had also created a side project with Dead by Sunrise and even for a brief period sang with Stone Temple Pilots. From the outside looking in, it seemed like Bennington was made to be a Rockstar. With his sweeping vocals and memorable lyrics, Bennington was always able to catch the attention of listeners. Which raises the question if anyone heard him cry for help.
Chester Bennington never had it easy. His parents divorced while he was at a very young age. Before long, he started abusing alcohol and drugs. It wasn't until many years later, people learned that Bennington was also sexually abused while he was 13-years-old. Despite all this adversity, Bennington found one comfort that he could rely on: his ability to write poetry and songs. This is what made Bennington's work as a musician so moving and relatable — while his work came from a dark and troubling place, it was real. While with Linkin Park, he sang more about abuse and depression than any artist of his time. This is what really helped the band's debut "Hybrid Theory" take off.
In these last 17 years we have seen a tremendous amount of work from Linkin Park— a total of seven studio albums with the band's latest record "One More Light" being released earlier this year. Every bit of work that came out of Linkin Park all shared one common thing, at its very core it was Bennington as he wanted people to hear him. Bennington as a performer always left his mark on a Linkin Park track, and more times than not, Mike Shinoda was there to compliment his performance.
It wasn't just the fans of Linkin Park that really connected with the band's and Bennington's work, it was the music industry as well. Countless bands have been coming forward in the last week to state that without Linkin Park's influence, they would not be nearly half the band they are. Bands such as Syler covered "Points of Authority" in honor of Bennington. Stone Sour has been dedicating their songs to Bennington at recent shows. Bennington's work goes beyond genres, he helped save people, influence others and was enjoyed by millions.
In a statement made to Linkin Park's Facebook page the band writes, "We know that each of our lives was made better by you." It wasn't just the band's life, but fans' lives as well. If there is any good thing to come out of this tragedy, it is that Linkin Park started their own suicide prevention website, chester.linkinpark.com. The site links to numbers and other resources that someone who may be struggling with a tough time can use. Additionally, the site is also flooded with posts by fans and friends in appreciation of Bennington's life and work.
While he may be gone now, we can only hope that Bennington inspired others who suffer from depression, sexual abuse or anything else to speak up and ask for help. We will always have his music as a reminder of what a great musician, father and friend he always was. Thank you, Chester, for your music and for what you meant to countless lives.