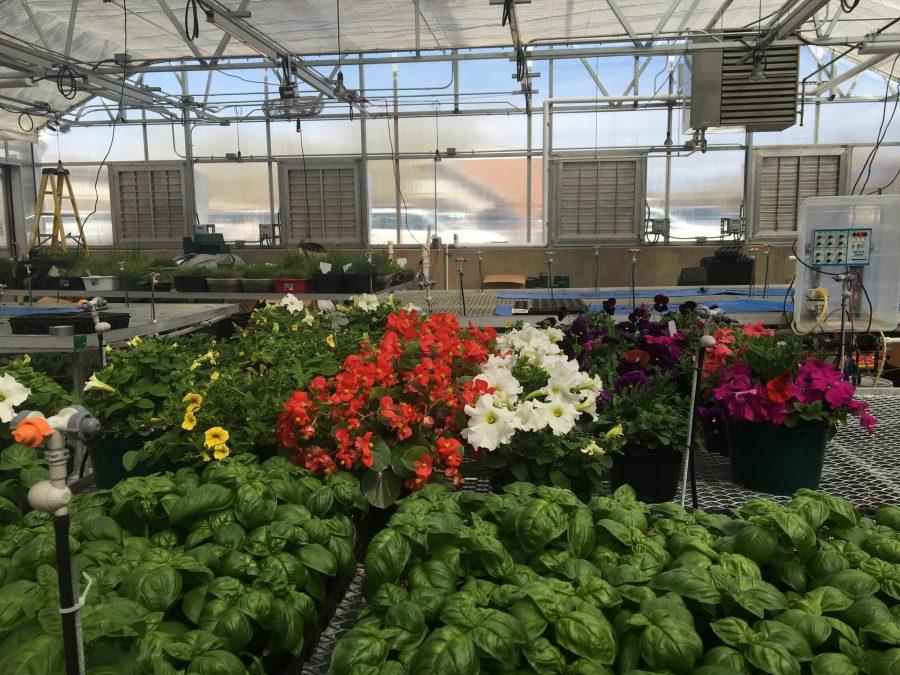 Colorado State University has always been a strong force in the research and development of agriculture, and at the Horticulture Center on campus, the main supporter of Horticulture and Landscape Architecture students, things are no different.
Opened in 2015, the W.D. Holley Plant Environmental Research Center provides the necessary education and technology to help CSU continue its major role in the state's agriculture programs. The labs and greenhouses of the Horticulture Center provides to various programs to improve the health and beauty of the Fort Collins community.
"There's obviously a lot of research done here," said Mike Hazlett, a greenhouse coordinator. "The annual trial garden flowers are grown here. We provide lettuce to Dining Services, and we've provided hops to breweries like Odell, Horse and Dragon and Zwei Brewing."
Hazlett also mentions the new Horticulture Center came from Plant Environmental Research Center, where the new stadium currently is. After working in a 67-year-old greenhouse being held together by "duct tape and baling wire," the center was granted $7.5 million to build an up-to-date facility.
The previous facility had a lot of history, being one of the first places to have computer controlled climate systems and also being a front-runner in research for the booming carnation industry from the early 1900s to the 1960s.
Besides flowers and hops, Natalie Yoder, specialty crops program assistant, said the vegetable class held at the center also provides vegetables for the food bank and even to the vegetable garden at Coors Field in Denver.
"We also have a community garden in Aggie Village, where a lot of international families live and have international ways of growing things," Yoder said. "Besides the community gardens, we supervise some research projects in the greenhouse which involves hydroponic tomatoes and hops and growing with lights from Philip's Electronics."
Philip's Electronics gave the Horticulture Center a deal on LED lights, in which researchers can experiment with different growing environments for plants and measure their photosynthesis rates.
"In the same way you can put your finger on somebody's pulse, we can detect the same type of thing in plants with these LED lights," said Mark Uchanski, assistant professor in specialty crops. "We can measure it in real time, only having to wait 10 seconds to see how a leaf is reacting to light."
The W.D. Holley Plant Environmental Research Center has an exciting future of upcoming projects, including a compost class for students and the student education gardens.
More information about the W.D. Holley Plant Environmental Research Center is available at landscapeplants.agsci.colostate.edu.
Collegian reporter Sarah Ehrlich can be reached at entertainment@collegian.com and on Twitter @SarahEhrlich96.