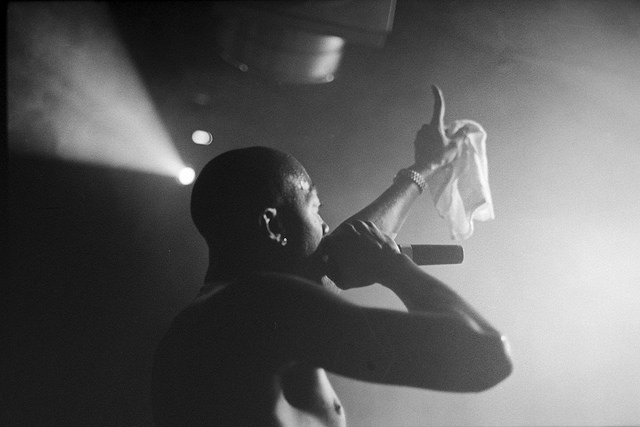 Gary, Indiana's very own Freddie Gibbs for much of his own career has reminded listeners of the late Tupac Shakur from his lyrical sensibilities and gangster persona. A charming comparison Gibbs has somewhat embraced, his recent experiences have also evoked parallels between the himself and Shakur.
A shooting in Brooklyn in 2014 left two members of his entourage wounded while Gibbs was unharmed. Then in 2016, while on tour in Europe, Gibbs was extradited to Austria to face a sexual assault charge that he was later acquitted for.
In between both events Gibbs became a father and was engaged to the mother of his child. It was a period when Gibbs found himself a family man while continuing the gangster presence that has always been a hallmark in his previous work.
In 2017 Gibbs' "You Only Live 2wice" reflects the resurrection of his music career following his return to the United States and fatherhood. Gibbs' new album puts him at a crossroads between the life he lived before his European tour and a chance at a new life that Gibbs has never known.
The first track "20 Karat Jesus" opens up with Gibbs giving a nod to 2Pac's "Ambitionz az a Ridah" as well as drawing allusions to Christ. Gibbs is risen and this track exemplifies just how versatile Gibbs' flow is on a beat. Here Gibbs' is braggadocios as he talks about the life he lived in the streets of Gary, Indiana as he spits out "Mama said I live next door to death because I live in the moment."
The next track "Alexys" is where Gibbs vows that he is hungry as ever and that he is not going anywhere soon. BADBADNOTGOOD and Kaytranada also produce the track with a heavy emphasis on the psychedelic as Gibbs' flow floats in and out between the beats.
"Crushed Glass" is by far the strongest song on the album and reflects on the duality of his own life and the potential legacy he could leave on the world and his daughter once he is gone. The track jumps between Gibb's acquittal, time in foreign jail and the birth of his daughter. "The future started yesterday," Gibbs states, fully understanding his new lease on life.
Songs like "Dear Maria" and "Amnesia" both feature rattling hi-hats and rolling drums as Gibbs looks back on the people he has hurt and how he found himself selling his soul to the devil when he began selling drugs on the street. Gibbs was earning money, but the rapper does not shy away from how destructive he has been in the lives of others.
The last track "Homesick" is maybe Gibbs' most honest track yet. He chronicles his captivity in Austrian jail as he sat behind bars away from his fiancé and daughter. Here Gibbs makes no allusions to 2pac or Christ, but instead focuses on the love he received from his family and how thankful he is to be back. Gibbs tells his daughter he is not going anywhere again, a moment that suggests Gibbs is heading in a new direction.
Should you listen to it? Yes.
While short, "You Only 2wice" is further evidence of Gibbs' lyrical prowess and immense track presence. Truly one of the best in the game, whatever Gibbs is cooking up for next time will only solidify his place as a top-tier MC.
James Wyatt can be reached at entertainment@collegian.com or on Twitter @jwwyatt2295.