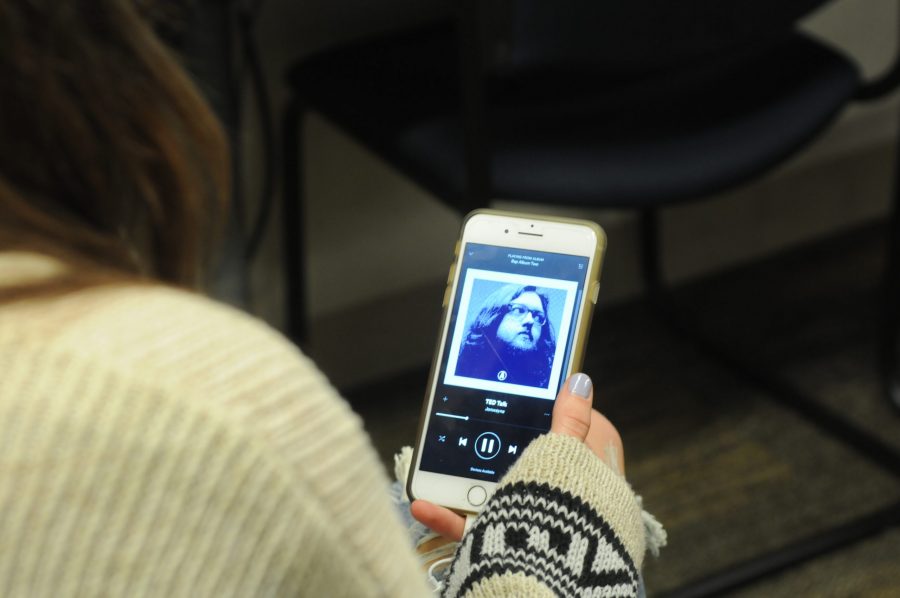 On the night of May 25th, 2014 Jonwayne awoke in state of panic. He was drunk and his throat felt like fire. He threw his head under the faucet of the sink in the hotel room and drank as much water he could until it subsided.
His bed was covered in vomit. That was when Jonwayne realized alcohol was going to make his time on this earth even briefer if he did not do something about it.
Jonwayne found himself deathly overweight, drunk every night and ridden with anxiety. He forced himself to cancel the rest of his shows for the summer and the Los Angeles rapper fled into exile, removing himself from the public sphere entirely.
With the help of his family, Jonwayne began to make healthier choices for himself instead of focusing on his musical ambition. The entire time Jonwayne alienated friends and burned bridges with people in the music industry. He felt what seemed like his entire world come crashing down around him.
When the dust had finally settled, Jonwayne found himself being only able to rely on one thing: music.
This story was made public to Jonwayne's fans when the artist posted a photo Instagram of a letter written from a typewriter detailing the events that took place before the release of his latest album.
The last words on Jonwayne's letter read: "Rap Album Two is coming. Thank you for your patience."
The letter marked a change in direction for Jonwayne, and "Rap Album 2" is surely the rapper's most autobiographical work he has ever put out. While "Rap Album Two" is the sequel to "Rap Album One," it is actually the artist's fifth full-length release.
It was in 2011, that Jonwayne became an unstoppable force in the L.A. underground music scene with the release of his first album, "Bowser." Paying homage to games like "The Legend of Zelda" and "Super Mario 64," the album caught the attention of Flying Lotus and Stones Throw Records alike.
Stones Throw Records most notably known in music circles for putting out the legendary "Madvillainy," a collaboration between beat maker Madlib and rapper M.F. Doom. The record label shortly picked up Jonwayne and the artist released a slew of EP's before dropping the full-length "Rap Album One" in 2013 to significant critical praise.
In his time since the release of "Rap Album One," Jonwayne found himself leaving Stones Throw Records and releasing an EP titled, "Jonwayne is Retired." Jonwayne was making a statement and his latest album was no different.
When approaching this album, Jonwayne was seeking to make his public persona the same as his private and this is evident in much of the lyrics here.
On the first track "TED Talk," Jonwayne presents himself to an invisible audience and comes on incredibly strong. The sound of piano keys fade in, as a whining synth wobbles in and out as Jonwayne jumps on the track rapping, "You never seen a man so calm in your life, they afraid of this might."
"TED Talk" is Jonwayne's entrance and he's letting everyone know the maestro is officially back. While deeply personal, Jonwayne here does not forget to be boastful as well. His lyrical prowess is always at the forefront of each song and Jonwayne is rapping like he's making up for lost time.
In the song, "Human Condition" Jonwayne discusses his troubles with alcoholism, all the while processing the human attributes of existence. Jonwayne raps about not wanting to see the doctor about his condition while simultaneously denying and accepting his addiction.
The last track of the album "These Words Are Everything" is maybe one of Jonwayne's finest moments ever recorded. Strikingly warm and reflective, Wayne chronicles his arrival to the music scene, his fast rise and his downward spiral leading him to making this album.
Here Jonwayne makes sure that listeners know he's nothing without his words. The rapper makes his case for being one of the best to make others feel something using just a paper and a pen and promptly thanking his friends sticking with him.
Jonwayne leaves us with the words, "When I die, I know words will be my only thing," as he accepts his mortality and the words he will ultimately leave behind one day. The beat stops and the harp slowly fades out. Jonwayne has said everything he needs to here.
Should you listen to it? Maybe.
Albums this transparent only come out so often and Jonwayne here tells all. Without being a fan, it is hard to recommend this to someone for their first listen if they haven't been acquainted with Jonwayne already.
It's the rappers most mature and responsible album thus far and worth celebrating for its bleeding catharsis. It's a story worth hearing but Jonwayne doesn't have widespread appeal and he embraces it.
For those interested, "Rap Album Two" is one of Jonwayne's best works and shows promise for the future.