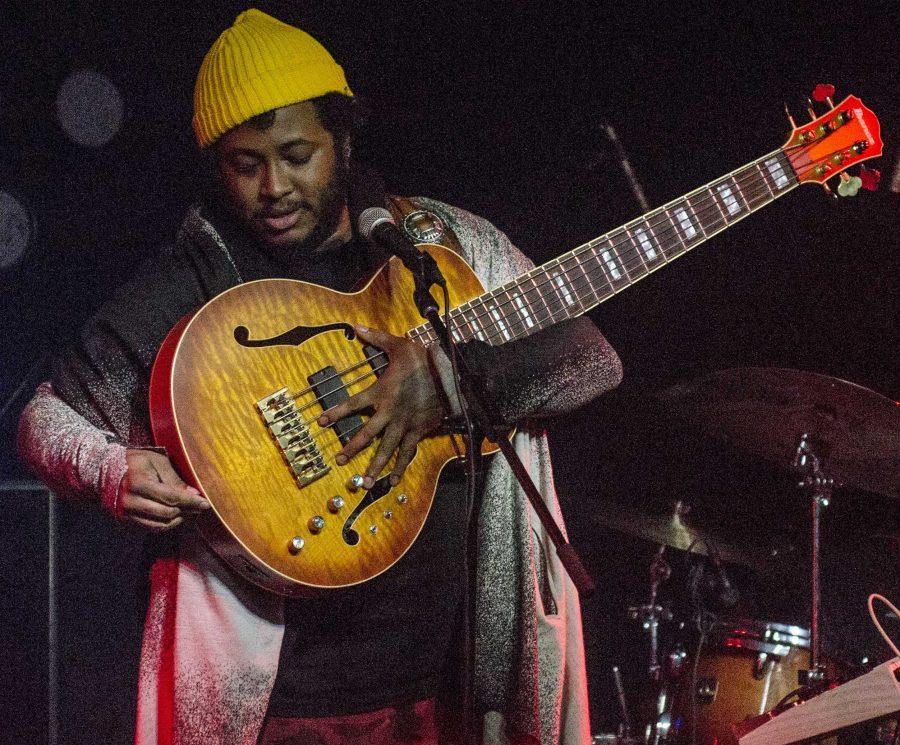 Drunk.
That is how you may feel listening to the new Thundercat album of the same name.
Thundercat—real name Stephen Bruner—intoxicates listeners with sultry bass riffs and choruses with hypnotic eeriness. It is somewhat his trademark sound despite being a relatively new solo artist on the scene. However, this album expands a little bit more on the funk and hip-hop aspects of Thundercat's multi-genre fusion.
The 23-track album features a multitude of different artists such as Flying Lotus, Kendrick Lamar, Wiz Khalifa and even Kenny Loggins. This strong musical diversity alone is more than enough for the average listener to spend time picking apart.
Most of the tracks center around themes of drinking, partying and the destructive emotions that come with. Smooth and fleeting instrumentals, of which there are plenty, complement these dark themes but also hide some of the album's absurd and oddball personality.
The track "Friend Zone" is a hip lamentation of non-reciprocated romantic feelings. In it Thundercat sings of playing video games such as "Diablo III" instead of wasting time being friends with a girl who will not sleep with him. It is truly a song that will resonate with many people, for better or worse.
"Them Changes" and "Drunk" focus on the regret of sharing yourself with someone and resorting to alcohol to drown away the problems, while "Walk On By" has both Thundercat ruminating on loneliness and Kendrick Lamar contemplating his wrongs in life.
Then there are the tracks that dismiss the super depressing themes entirely and are just goofy fun. "A Fan's Mail (Tron Song Suite II)" is another tribute to Thundercat's actual cat, Tron. Another track, titled "Tokyo", takes on the form of a fast-paced ode to anime and all the things Thundercat finds great about Japanese culture.
From track to track you really do not know what you are going to get. Sometimes the songs bleed through one another with swirling and airy melodies, sometimes the songs make you want to dance and sometimes the songs are unavoidably goofy.
Bottom line, should you listen to it? Yes.
"Drunk" is a welcome addition to Thundercat's discography. It continues building upon the same genre-fusing sound that fans have come to love and it offers more of the artist's odd personality. Much like a friend who is drunk off their ass, the album weaves in and out of coherent story-lines, but is consistently entertaining. When the album does focus on the tribulations of drinking and partying, the lyrics can be deeply introspective, but not without an ample amount of comedic levity. With so much random shit going on it is easy to say that the album can not settle on a solid foundation. However, that is arguably the intention. The troublesome themes Thundercat sings of are highly relatable to a college-aged crowd who are perhaps also struggling with an ambiguous sense of self.
Collegian reporter Zach Bermejo can be reached at entertainment@collegian.com or on Twitter @zach_bermejo.