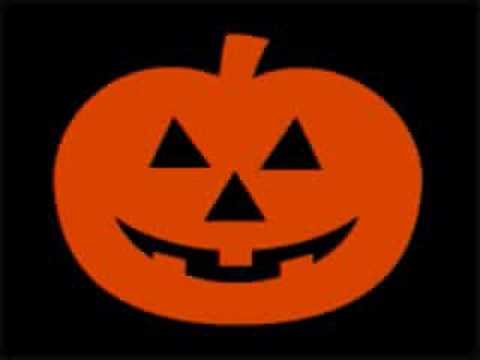 Finding the perfect Halloween costume can be hard. Some people start planning in July and have everything figured out down to the most specific details. But, for most college students, that's usually not the case. Between homework, projects, midterms, eating and sleeping, sometimes costume planning gets put on the back burner. Here are ten super simple ideas for costumes you can throw together quickly with things you probably already own:
Zombie
This Halloween classic can be thrown together relatively quickly. All you need is a white t-shirt and red paint or markers. Do your best to recreate blood spatter on the shirt. You can also rip it a little for dramatic effect. You can get really creative with this idea as well. You can be a zombie doctor, a zombie ballerina, a zombie princess or whatever you have on hand. And, if you're well versed in special effects, get out the makeup and create fake wounds and bruises to really scare your friends. To complete the outfit, mess up your hair, get your face a little messy and maybe wear some ripped jeans or tights. You can also add fake blood around your mouth and walk around moaning about brains for the night.
Burglar
If you have a striped shirt laying around somewhere, you're already halfway done with this costume. Pair the shirt with black pants and shoes. Find a plain bag and paint or tape on a big money sign so it's clear you mean business. If you have time, you can even create a black mask to hide your identity using felt or some other black fabric.
Charlie Brown or Linus
Everyone knows Charlie Brown and Linus love Halloween. To be Charlie, find a yellow t-shirt and add his telling black zig-zags to the middle using black paint or duct tape. This look can be completed with shorts and loafers. If Linus is more your style, go for a red t-shirt with thin black stripes. Pull it together by messing up your face a bit and carrying around your security blanket for the night. Bonus points for turning this into a group costume.
Scarecrow
Everyone has a flannel in their closet (or two, or ten…). Put one on, and button it up for instant scarecrow vibes. Pair it with jeans or overalls and a good pair of boots. This costume really benefits from faux stitches and patches makeup done with eyeliner and maybe some exaggerated rosy cheeks. If you have an extra minute, find a straw hat, add some straw fringe for effect and maybe a decorative crow if you're not the scariest of scarecrows.
Wind up Doll
You're bound to be the only one in this costume even though it's so easy to create. Dress up in your best toy doll attire, be it a dress and tights or a suit and tie. Cut the iconic shape out of cardboard, and fix it to your outfit with tape, glue or safety pins. Add some spooky makeup to take this costume to the next level because dolls can go from cute to creepy real fast.
Beanie Baby
This is the perfect spin on the typical animal costume. Take those animal ears and add a simple heart-shaped tag made from cardboard to make for something super cuddly. Paint your cardboard heart red, and add "ty" in white for a blast from the past. It's versatile enough to fit any animal costume you can think of or even your dog if you're so inclined.
Garden Gnome
A basic blue t-shirt and red construction paper can create the perfect garden gnome. Make a cone out of red paper and wear it on your head. A plain blue shirt will do or you can get creative and add a belt with a big buckle in front. Take it one step further and adorn your costume with cotton balls for a beard and big bushy eyebrows. Stand still in the lawn, and maybe no one will notice you.
Strawberry, Pineapple or Carrot
This costume was very popular last Halloween and for good reason. Green construction paper and a headband arranged like a stem can turn any plain t-shirt into your favorite fruit. Wear it with a red shirt to be a strawberry, a yellow shirt to be a pineapple or even an orange shirt to be a carrot. Small details like black seeds or triangles for texture can be added as well, so no one will have to ask what you are. You can go for a dress, an oversized shirt, or a regular everyday tee for this costume, so hopefully it won't cost you much.
Cactus
Along the same lines, you can turn a green t-shirt into the perfect cactus costume. Affix some white yarn strands to make yourself look pokey. You can add pink and yellow yarn pom poms as well to make it look like you're blooming. This look is best achieved with a long sleeve so that you can pose your arms in perfect cactus form for your Halloween photo. If you're really ambitious, you can even continue the look with green sweatpants and become a full saguaro.
"She doesn't even go here!"
How many "Mean Girls" jokes can you make before it gets old? The limit does not exist. Find a plain hoodie, and pull it tight over your head. Add some sunglasses, and you're set. Make yourself a sign with white paper and a sharpie so you don't have to scream the line over and over again.