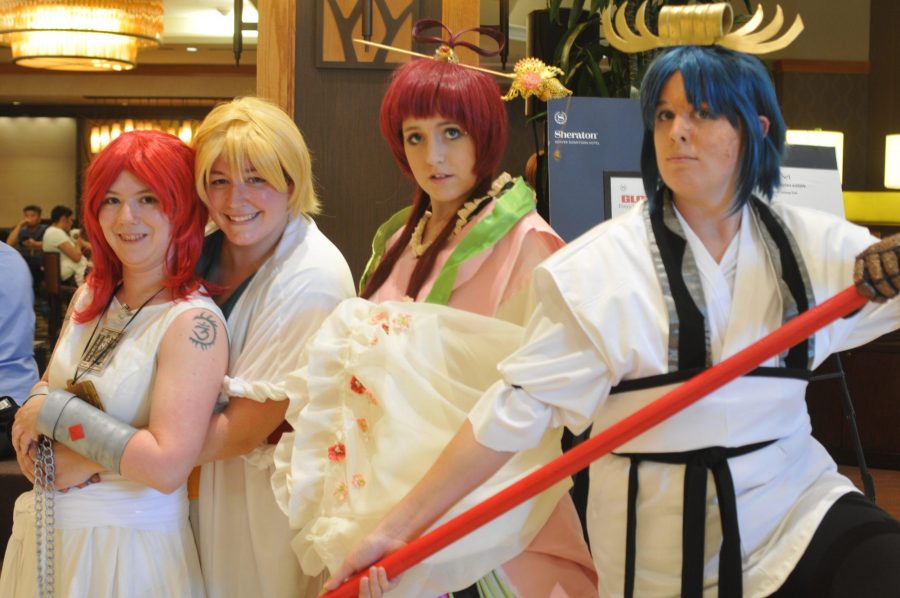 One of the biggest anime conventions in Colorado, Nan Desu Kan (NDK), celebrated its 20th anniversary this weekend at the Sheraton in Denver.
The convention began on Friday. As droves of nerds and otaku descended upon the hotel, they were met with a similar lay out from last year. Below the hotel was the registration booth, panels and Artists Alley where artists showcased their various talents.
This year, the most popular characters depicted were from the gaming franchise "Overwatch." Artists featured their own interpretations of the characters.
Other popular cosplays during the convention consisted of the shows "Fairy Tail," "Haikyu!!," "Free!" and "Steven Universe."
On Saturday, cosplayers came dressed in their favorite outfits that they worked on for weeks, sometimes even months, to create.
The panels on Saturday were the largest and most anticipated of the weekend.
Johnny Yong Bosch was the most popular of the day. However, some fans didn't even get to watch the panel because all of the seats filled quickly.
Other guests included Tara Sands, who voiced Kaiba's brother Mokuba in the original "Yu-gi-oh" and Bulbasaur in "Pokemon."
Chris Bevins also made an appearance. Bevins is best known for playing Japan in the show "Hetalia." He is also an accomplished voice acting director for "Funimation," which is a large anime distributor in America.
Another big moment from NDK was the appearance of Shinichiro Wantanabe and Dai Sato.
Wantanabe is known for co-directing "Cowboy Bebop" and "The Animatrix," which is the anime drawn version of the film "The Matrix." Wantanabe also did the episode direction on the cult favorite "Space Dandy."
Sato has done screenwriting and composing for multiple series and worked with Wantanabe on "Space Dandy" and "Samurai Champloo." He has also worked on "Ghost in the Shell," "Cowboy Bebop," "Halo Legends" and "Tekken: Blood Vengeance."
Saturday also featured NDK's most popular event, the Anime Music Video Contest. The convention chose the best submissions and attendees got to see the finalists and vote on their favorites from multiple categories including action, comedy and Category X.
After the AMV contest, the convention center set up for their cosplay contest, which lasted for three hours, and then the night ended with a rave party.
Sunday was the last day of the convention. Fans who didn't buy any merchandise yet went to the dealer's room for their last chance to get specialty goods. Dealers showcased various products. One company called Sorbet Jungle sold handmade plush toys. Other vendors had a large quantity of figurines and shirts for sale.
The final day also saw the announcement of the winners for the AMV contest, signaling the end of the convention.