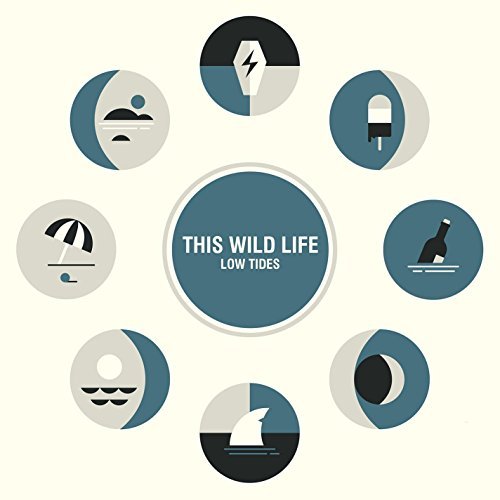 The punk rock duo, This Wild Life, proved to everyone with their first album that interstices of melodies and sweeping vocals could be enough to carry an entire record. Finally, the band has released their highly anticipated sophomore album called "Low Tides," which incorporates more elements than the band's previous works, making this one of their biggest endeavors to date.
The Long Beach-based band consist of only two members: Kevin Jordan on vocals and guitar and Anthony Del Grosso on guitar. The band formed originally as a full pop punk band in late 2010 but then shifted to become an acoustic duo.
"Low Tides" is a 10 track record that clocks out at around 37 minutes long. From beginning to end, the album is structured in a way that resembles the main theme, taking the listener on an emotional rollercoaster.
The band's signature sound of two guitars is still present with "Low Tides," but there are also more elements. The band uses the electric guitar, drums, trumpets and horns to provide more depth and rhythm to the album.
The incorporation of more instruments is especially evident in "Let Go." This track is a perfect example of how much the band has grown. "Let Go" is one of the most musically diverse tracks off the entire record.
While the band has incorporated some new things that work really well in this album, their classic sound that fans have come to know and love is still present in songs like "Pull Me Out" and "Fall Down."
Lyrically, "Low Tides" is about moving on. There are a lot of songs about regret, and many lyrics involve questions of loneliness, but the overall theme at play is letting go. It's present in a lot of tracks like "Fade," "Pull Me Out" and even the aptly named "Let Go." "Low Tides" is one of the beat breakup albums recently released. Sorry, T-Swift.
But, although there is a lot to connect with on an emotional level, it can get to be too much at some times. There are only so many ways you can convey the idea of moving on, and "Low Tides" touches on just about every single one of those ways. It doesn't detract from the overall record, but it is enough to make it noticeable.
Final Score: 4/5
With "Low Tides," This Wild Life has provided a really powerful and emotional album. While the whole idea of letting go can get old and stale at some points, the duo has managed to provide one of the more relatable albums in the punk rock genre. Whether you are in the middle of a breakup or have been through one recently, this record is a must have for you. It's honestly surprising to see a band experiment and not completely change their sound at the same time. This Wild Life has created something very unique.
This Wild Life has traditionally been a supporting act for other bands on tour, but they are going on their first headlining tour in celebration of the release of "Low Tides." The tour will feature Have Mercy and Movements and will stop at Cervantes' Other Side in Denver on Oct. 14. Go to thiswildlifeband.com to purchase tickets.