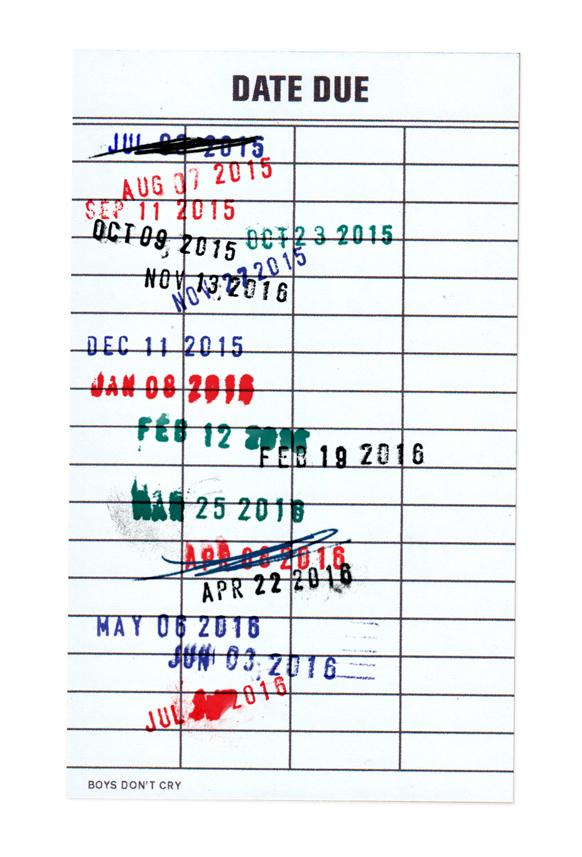 There are two proven things that people on the internet don't like: waiting and not getting what they want. Frank Ocean has managed to accomplish both of these things with his latest endeavor "Boys Don't Cry."
Four years ago, Frank Ocean released his hit debut album "channel ORANGE." The album would go on to the number two spot on Billboard's 200 and earn Ocean six Grammy nominations. It was only a matter of time before fans would want more of Ocean's music. In early 2013, he announced that he was working on his second studio album "Boys Don't Cry."
Besides the announcement that he was working with acts such as Tyler, the Creator, Pharrell Williams and Danger Mouse, little else was known about the project. In April of 2014, Ocean announced that the album was nearly complete. That November, he would go on to release a snippet of the track "Memrise" on his Tumblr page. Radio silence followed for the next five months. In April of 2015, an announcement was made that the album would come out that July. July came and went, but the album was never released. No comment or announcement was made about the delay.
This brings us to 2016. In early July, an image of a library card was posted to his website. The name of the record and various due dates covered the library card. The latest date hinted at a July release. On August 1, an endless livestream on his website sponsored by Apple Music hinted at a possible release on August 5. That day went by with no comment from Ocean or Apple Music, and there was no sign of an album either. Now fans are looking back at the image of the library card and are estimating that the next release date will be this November.
Is it worth it though?
With no communication between Frank Ocean and his fans, everyone is starting to feel a little burned by this waiting game. While the mystery at first served as a good way to hype the project, it has for a while been losing its luster. The whole situation is eerily similar to Kanye West's latest album "The Life of Pablo," which suffered countless setbacks, delays and name changes. The key difference here is that West did eventually release the album, all the while updating all his fans on Twitter to the status of the record through the whole process.
Ocean is featured on a track in "The Life of Pablo," which was originally titled "Wolves," but Ocean's part of the track was edited out and made into a whole separate track titled "Frank's Song."
It's the newest things we have from Ocean, and it's not nearly as big as or as exciting as anything off of "channel ORANGE," which leaves you wondering if Ocean is trying too hard to catch lightning in a bottle a second time.
Collegian Music Critic Alec Erickson can be reached at entertainment@collegian.com or on Twitter @CTV_ACE.