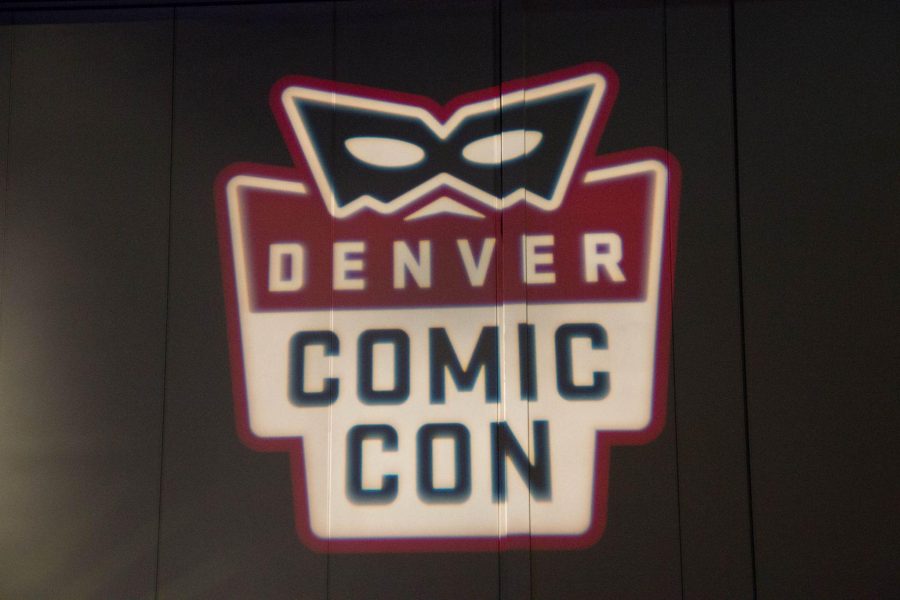 [new_royalslider id="510″]
This weekend, the streets of Denver and the halls of the Convention Center were lined with characters from every corner of the pop culture universe imaginable.
Denver Comic Con brought record numbers of fans to Denver over the weekend, with Saturday passes completely selling out. The fifth annual convention, like many of its kind around the country, offers a space for nerds and geeks of all kinds to hang out, attend panels hosted by their favorite actors and content creators and of course — cosplay.
The Denver Comic Con is hosted by the Colorado nonprofit Pop Culture Classroom, and much of its intention is to bring education to fans of all ages through pop culture. All weekend long, panelists filled the rooms of the Convention Center to discuss filmmaking, fan theories and to give many famous members of the community a chance to answer their fan's questions.
Included in this year's lineup of celebrities was Lena Headey, who plays Cersei Lannister on HBO's hit series "Game of Thrones." During her Q&A session, Headey joked with fans, claiming that she would love to play Ramsey Bolton if she were to be re-cast and that she hopes Podrick Payne will end up on the Iron Throne. Headey also shared stories of her and the rest of the cast, including one about Peter Dinklage playing dead when she would come home from shooting on set.
Stan Lee, who created many of the best-known characters in the Marvel universe, also made an appearance. The line to see him speak began when the doors opened to the convention, and some attendees payed up to $130 for a photo with Lee.
Also in attendance was Karl Urban, who plays Leonard McCoy in the "Star Trek" reboot, and several of the companions from "Doctor Who," including Jenna Coleman, Alex Kingston and John Barrowman, who play Clara Oswald, River Song and Captain Jack Harkness.
During his solo panel, Barrowman made his way onto the stage in a dress inspired by Castiel from "Supernatural" and entertained fans by telling stories about adventures on the sets of "Doctor Who" and "Arrow." He also brought attention to pride day and sang for attendees, encouraging them to always be themselves.
Content Creators also used Denver Comic Con as an opportunity to show off their work. In the artists row, painters, graphic designers and everything in between can sell their creations and many even offer commissions for personalized art. Vendors can also sell their wares, such as Gryphon Games and Comics from Fort Collins, who had a booth in the upstairs area.
Another set of creators in attendance was The Hillywood Show, which is YouTube channel where two sisters create popular parody videos. During their panel, Hilly and Hannah Hindi showed off some of their parodies and answered questions from fans about the background work that goes into creating the videos.
Many fans use conventions as an opportunity to show off their own creative abilities with their cosplays. Seen wandering around the Denver Comic Con were an abundance of Kylo Rens and Reys from "Star Wars," a myriad of characters from the game "Undertale," a full-sized Dalek from "Doctor Who" and thousands of other characters from pop culture going back as far as the early days of comics. Cosplayers even have a chance to show off their work in the cosplay competition at the end of each day, and prizes are awarded to the best creations.
The Denver Comic Con has something for everyone a little nerdy. Attendees can browse shelves of old comics for sale and find any piece of merchandise to complete their collection. Fans can see their favorite pop culture celebrities and have their photo taken with them. And those with a spark of creativity can fabricate art and cosplays that amaze fans and non-fans alike.
For nerds and geeks of every fandom, Denver Comic Con really is Christmas in June.
Collegian Social Managing Editor Chapman W. Croskell can be reached at entertainment@collegian.com and on Twitter @Nescwick.