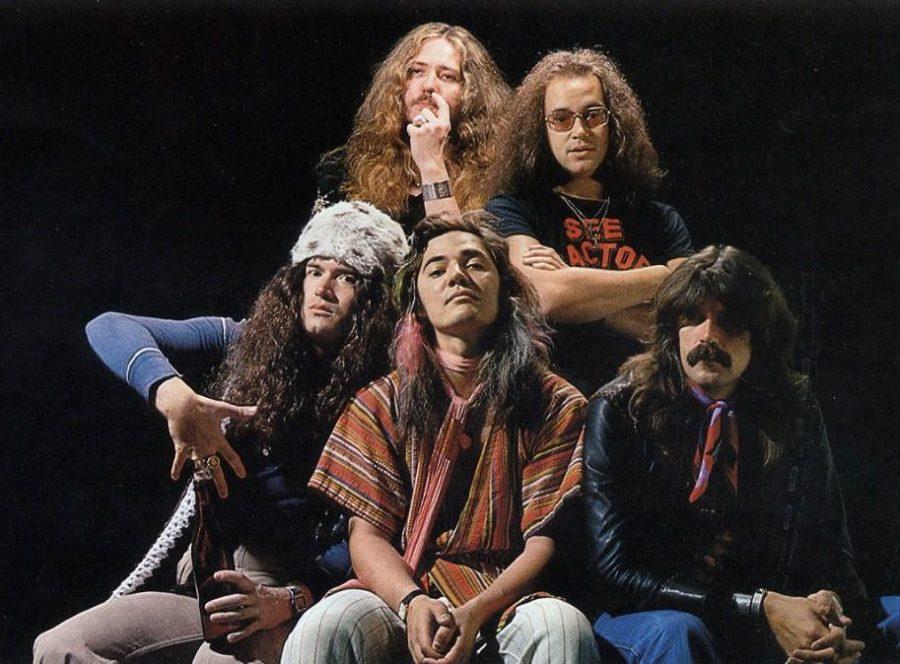 Every year, the Rock and Roll Hall of Fame inducts six new members into the renowned society of musicians. This years inductees are some of the most respected and loved bands and artists of all time.
Here's a look at who took to stage to accept their entrance into the coveted organization:
Cheap Trick
Cheap Trick is a popular rock and roll band from Rockford, Illinois. The band's most notable hits include "I Want You to Want Me" and "Surrender." "I Want You to Want Me" is incredibly popular and legendary in the rock and roll genre. Cheap Trick has released over 15 albums since they first began recording in 1973 and have played more than 5,000 concerts.
Steve Miller Band
The Steve Miller Band formed in San Francisco in 1966. Lead vocalist Steve Miller's family is close friends with the legendary guitarist Les Paul who had a heavy influence on Miller's affinity for rock music. The Steve Miller Band is a blues-rock band that is recognizable by their classic hits like "The Joker" and "Fly Like an Eagle." The band has released over 20 albums and performed countless concerts, including a show at the Bohemian Night's Festival in Fort Collins last summer.
Chicago 
Self described as the "rock and roll band with horns," Chicago is a soft rock and roll band that formed in 1967. Known for songs like "If You Leave Me Now" and "Hard Habit to Break," Chicago is one of most successful bands in America, following the Beach Boys as the band with the second most album chart success.
 N.W.A 
Recently portrayed in the film "Straight Outta Compton," N.W.A is a collaborative hip-hop group that formed in Compton, California, in 1986. The band consists of some of the most famous rap artists including Ice Cube and Dr. Dre. With over 10 million albums sold, N.W.A. is arguably the most influential band to emerge from the 1980s rock scene.
Bert Berns
Bert Berns was the man behind most of the musical success in the 1960s. He was a songwriter and record producer who was responsible for popular hits like The Beatle's "Twist and Shout" and Van Morrison's "Brown Eyed Girl." He died of heat failure in 1967, but his induction into the Rock and Roll Hall of Fame is long overdue.
Deep Purple
Deep Purple is an English hard rock band that formed in 1968. They hold a special place in the heart of most rock and rollers because basically every beginning guitarist learned Deep Purple's most famous song "Smoke on the Water" as they were being taught the instrument. As pioneers of heavy metal rock, Deep Purple is another band that's without question deserves their induction into the Rock and Roll Hall of Fame.
Collegian Reporter Randi Mattox can be reached at entertainment@collegian.com or on Twitter @randimattox.