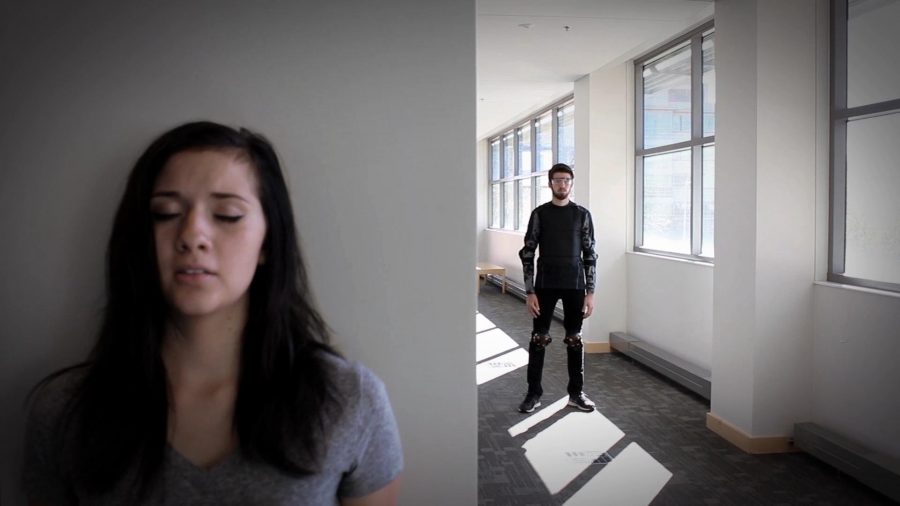 One group of students is working to bring its own short films, as well as others, to CSU.
The film club started when its founder, Jacob Berg, deciding to convince a group of people to try and make a short film last semester. Since then, the group has grown and is producing short films as well as longer projects and is planning a symposium for the end of April.
"Now we're at the point where we're trying to do a little more on campus," said Berg, a first-year biomedical sciences major. "We're in the process of trying to start a film symposium for the end of the semester."
Berg said that he started the club accidentally when he began talking about the prospect of creating short movies with some classmates in an Honors seminar. He said that he had pursued film production in high school, and everyone ended up being very interested in working together at CSU. Members, who share a variety of talents, have found their way into the club, including directors, producers and actors. The current project has 13 members working on it, although Berg said that the total amount who have been involved in the past is closer to 30.
Video by the CSU Film Club.
The group is working on several short films as well as a longer production under the name "Starwatcher Studios." The club also has monthly meetings where they discuss current projects and future ideas, according to Alex Frickenstein, a first-year chemical and biological engineering major. The club has been around since early last semester.
"It's provided the opportunity to relax," Frickenstein said. "While we are producing films that are going online, it's a great time."
Frickenstein said that he's met amazing people, and he's also enjoyed seeing the back end of film production.
Allyson Fyfe, a first-year art major, also said that she's been enjoying the production aspect of film and that it ties into her major. Fyfe has also attended several informational meetings that Berg has held where they discuss techniques and production knowledge.
The group has also helped to advise a group of Honors students with some of their video production for a seminar, and the group is working to assemble an open student symposium for students to present their own work.
"Our major goal right now is to get the symposium up and running," Berg said. "We eventually want to get it incorporated into the conference for Undergraduate Research and Creativity.
The Symposium will be April 29 at 7 p.m. in Behavioral Sciences room 101. Submissions will be open for student films through April, and Berg can be contacted at jacob.berg@q.com for more information.
Collegian Reporter and Columnist Chapman W. Croskell can be reached at entertainment@collegian.com and on Twitter @Nescwick.