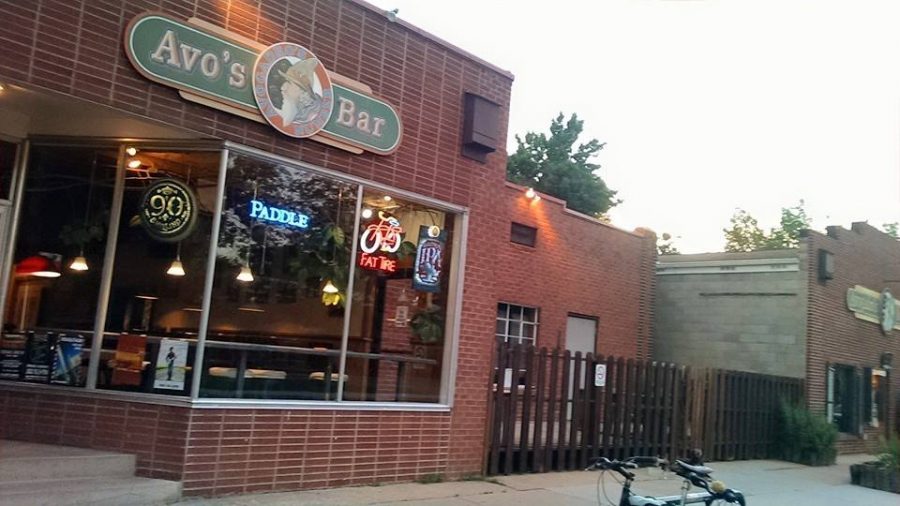 The bluegrass scene is alive in Fort Collins.
Bluegrass music is played every Wednesday night at Avogadro's Number. The Mason Street Pickers start playing at 7:30 p.m. and the open bluegrass jam follows at 9:30 p.m.
Kellen McCullough and Megan Osterhout attended their first bluegrass night at Avo's March 2. They were visiting from out of town and the bluegrass scene was new to them.
"We don't have bluegrass music in our town back home," McCullough said. "The scene isn't as country."
"It's got that busy café vibe that there's a lot of background noise," Osterhout said. 
Alan Beatty attends the bluegrass night every Wednesday. Beatty plays his guitar in the jam every week.
"Anybody who plays a stringed instrument shows up here on Wednesday night and we all jam, we share chords, we share songs. That's the bluegrass night at Avagradro's," Beatty said. "It's fun. It's getting acquainted and helping everybody share."
Clarke Wright and Jan Peterson are members of the Mason Street Pickers. Wright plays the fiddle and Peterson plays the stand-up bass.
Wright believes that the most important part about the bluegrass night is "the jam." The jam starts as a small circle in front of the stage where people have an improvisation session, according to Wright.
Bluegrass is very accessible and straightforward, which makes it easy to do jams like the one at Avo's, according to Peterson.
"The chord progressions you go over and over again," Peterson said. "And it's kind of standard songs that people learn all across the country — that's why you can go to a jam somewhere else entirely to go fit in and have a good time. Every jam is different and every jam has its own favorites depending on who shows up and who does what."
Wright and Peterson enjoy performing every Wednesday as well.
"What I like to do is get on the stage in front of people and talk to the audience, and I like to joke around with the musicians and the audience members," Wright said.
"It's a great, emotional release opportunity," Peterson said. 
Wright also enjoys getting to know the regulars that attend the bluegrass nights.
Bluegrass nights at Avo's have been contributing to the bluegrass scene in Fort Collins for about 20 years.
"Avo's is sort of a mainstay of bluegrass music here in Fort Collins," Wright said. "When you go to listen to bluegrass music it's usually at Avo's."
Collegian Reporter Zoe Jennings can be reached at entertainment@collegian.com.