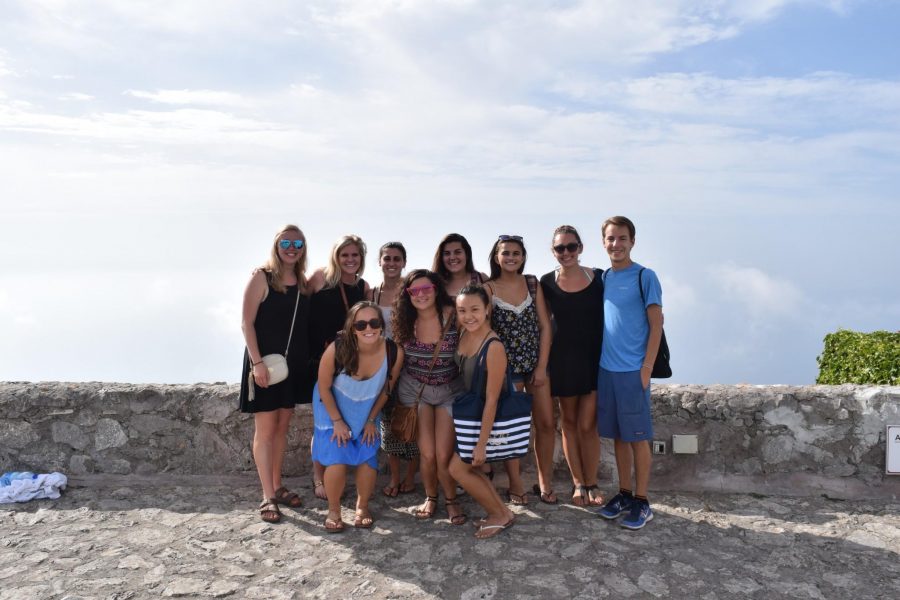 I woke up on a typical Saturday morning. The birds were chirping, the sun was shining…and it was 9:05 a.m. I'd just missed my international flight back to America.
The Amanda then was frantically packing, rushing and scrambling in a panic in order to get to the airport as soon as possible. The Amanda then was praying and hoping that she could return back home to Colorado as soon as possible. The Amanda now is wishing she could walk up and down the Tiber River, eat one last plate of authentic Italian pasta and drink one last glass of vino rosso.
Ever since returning from Rome, my friends and family have asked the golden question about a hundred times now, "How was Italy?" Italy was amazing. Italy had wonderful food. Italy was absolutely beautiful. The thing is, however, studying abroad did not solely revolve around Italy and its wonderful food, people and beaches. Studying abroad was about Germany. It was about Croatia, France, Spain, Prague and all the other spectacular countries and the cities I visited within them.
Traveling the world, around Europe, has always been the dream for me. The fact that I was able to spend about half a year venturing around Europe and earning college credit at the same time without enduring the stress and pressure of classes in general, was both a surreal dream and a blessing.
Everyone's experience abroad is different. Many individuals favor the exquisite bars and pubs, and the insane nightlife that each country has to offer. Others favor the culture, unique architecture and just beautifully complex buildings, castles and sculptures that you merely do not see in the United States.
My favorite part about studying abroad was the many unexpected adventures that come along with it. I craved and yearned for the nights where my friends and I would find ourselves lost in the middle of Rome, and where we would miraculously stumble across the Colosseum lit up and deserted at 3 in the morning. I loved weaving in and out of the tiny alleyways of Venice and running through every nook and cranny. I had the time of my life when white-water rafting down a river in Croatia turned into my first time ever taking a risk and jumping off the Croatian cliffs and into the freezing river waters. 
If I ever come across another opportunity to go abroad again, I will take it in a heartbeat. The relationships you make, the experiences you have and the different cultures and cuisines you indulge in are worth every penny and every sacrifice. Venturing out of one's comfort zone and home country is one of the greatest chances an individual could take.
Collegian A&E Reporter Amanda Thompson can be reached at entertainment@collegian.com or on Twitter @amanduhh3003.