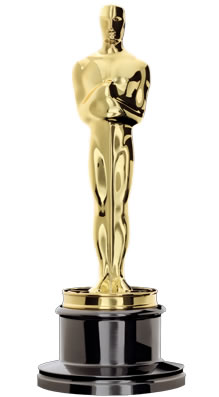 Will Smith did a fabulous job as Dr. Bennet Omalu in "The Concussion." As a huge fan of movies, I am shocked that he was not nominated for an Oscar. 
It was flawless performance. But those who did get an Oscar nod were also flawless in their performances. If there are only so many nominations available and so many great performances to select from, why is there such a controversy over this year's Oscar nominations? The answer is not so simple, the solution is not simple, but one thing is very clear: something is broken.
Shortly after the announcement of all Oscar nominations, Will Smith's wife Jada Pinkett Smith announced that she would be boycotting the Oscars. I don't blame her. And I don't believe she is just upset because her husband was not nominated. It's a much deeper problem than that.
For the second year in a row, all nominations for acting categories consisted of all-white actors. There were several great performances by black actors that were overlooked, including Idris Elba in "Beasts of No Nation," Michael B. Jordan in "Creed" and Samuel L. Jackson in "The Hateful Eight." Pinkett Smith had a right to be concerned, a right to voice those concerns and an obligation to force the Academy to take a closer look at its nomination practices. 
On Jan. 22, the Academy announced that there would be a change in their membership to increase diversity. Specifically, they plan to double the female and minority membership by the year 2020. And furthermore, members of the Academy who have not been active in the movie industry for the past 10 years will no longer have a vote. This is a change that was way overdue.
Granted, all of the nominations for the acting categories went to deserving performances, and perhaps there is truth to the argument that the best performances this year just happened to be given by white actors. But for the second year in a row? And when there were obvious deserving performances? But maybe the white-washing of the Oscars this year points to an even graver issue of the structural biases in Hollywood. Whether it's lack of roles for minorities, unequal pay for women or the makeup of Academy members, the problem with the Oscars is reflective of wider problems concerning race and diversity in this country.
The one bright spot for the Oscars this year is Chris Rock as the host. And knowing Rock's history, it is inevitable that he will address the white elephant in the room. But perhaps as a comedian, he has a unique opportunity to use laughter, as uncomfortable as it may be, to shed light on a subject that needs to be addressed.
Pinkett Smith, as a black woman, got some attention when she chose to verbally criticize the Academy. And rightly so. Kudos to her for having the foresight and the mindset to force the Academy to revisit its policies. The changes proposed by the Academy are long overdue.
Collegian Reporter Randi Mattox can be reached at entertainment@collegian.com or on Twitter @randimattox.